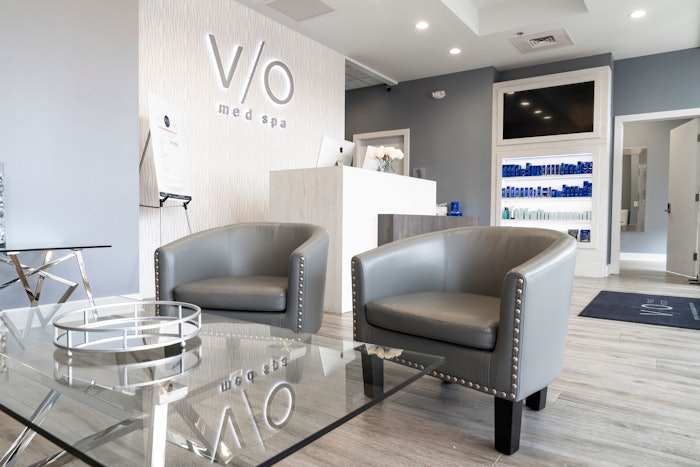 VIO Med Spa signed an area development agreement with two separate franchisee partnerships to open 32 new locations throughout New Jersey, with the first one already set to open.
The first group will be led by Bansari and Niraj Shah and will focus on efforts in the northern part of the state. The second group led by Elio Vecchiarelli and Suzanne Moore, will focus on the central and southern parts of New Jersey. In late fall, the Shahs will open the first New Jersey location in Paramus at the Bergen Town Center. 
Related: VIO Med Spa Expands into Toledo & Detroit
"We're excited to bring VIO to Northern New Jersey," said Niraj Shah. "Our first location is opening in one of the most desirable retail destinations – Bergen Town Center – in the state and we believe the community is going to love it!  We will offer life-enhancing services provided by an exceptional team of professionals and look forward to growing across the state."
Niraj Shah is an investment banker, while Bansari Shah, his wife and partner, is a former multi-unit franchisee of the European Wax Center. This will be VIO Med Spa's 18th location in seven states with expansion plans leading to another 40 locales by the end of 2023.
Vecchiarelli is an insurance manager, coverage advisor and a multi-unit franchisee of European Wax Center, while Moore is a registered nurse with experience in multiple medical disciplines. They are actively looking to open their first location in central New Jersey or near the Philadelphia metro area.
"We love this industry and the leadership team at VIO has an exciting vision for the future," said Vecchiarelli. "The growth potential with this concept and within New Jersey is immense and we're eager to bring 'safe, easy and life-changing results' to this community."