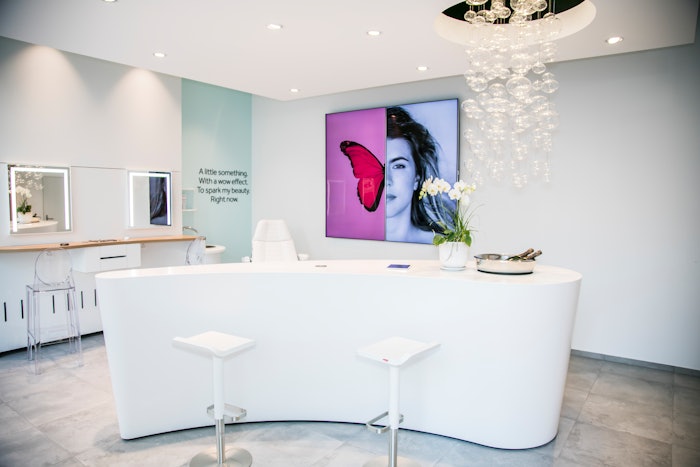 25th Anniversary of Switzerland's First Med Spa
Forever Institut, Switzerland's first medical aesthetics center, celebrates its 25th anniversary this month, a milestone marking the quarter century that has passed since the centre opened its doors in Geneva. Luigi L. Polla, M.D., Geneva based dermatologist and founder of Alchimie Forever, is based at the Forever Institut, splitting his time equally between dermatology and aesthetics.
Related: Allergan Aesthetics Celebrates Botox's 20th Anniversary of FDA Approval

Forever Insitut's Evolution
After opening the Forever Institut in 1997, Polla and his family expanded the business to Lausanne, opening the Forever Boutique in October 2017, followed by the opening of another Forever Boutique location in Nyon in November 2021. The Forever Boutique strives to make medical aesthetics more accessible. The Forever Boutique is designed to exude a "zero taboo" atmosphere, while upholding Polla and the Forever Insitut's standard of quality and professionalism.
The treatments that currently reign supreme at the Forever Boutiques and the Forever Institut are injectables (Botox, fillers, PRP and mesotherapy) and laser treatments (hair removal, tattoo removal, brown spots, facial rejuvenation, etc.). Peels are growing in popularity as a complement to laser treatments, with demand for auto-regenerative medicine (nanofat, microfat and stem cells) increasing as a complement to filler treatments.