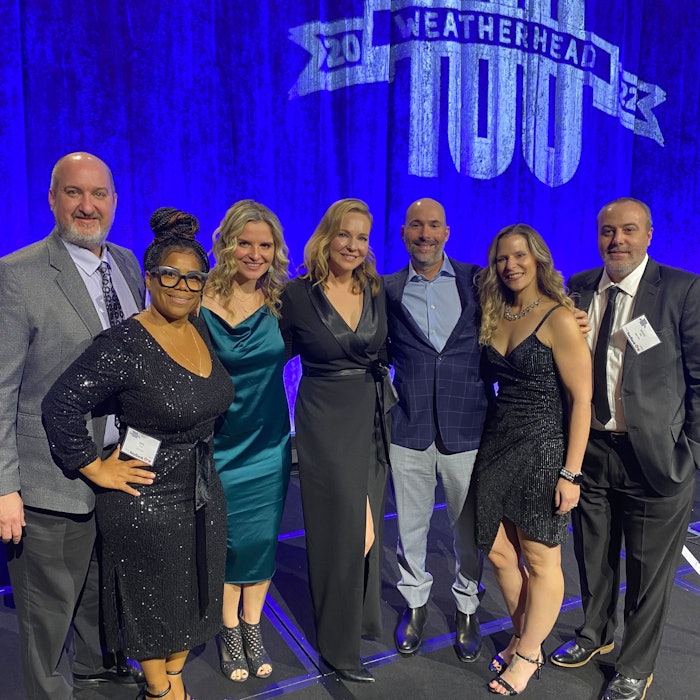 Apex Dermatology & Skin Surgery Center
Apex Dermatology & Skin Surgery Center was honored at the 2022 Weatherhead 100 ceremony on Dec. 8, 2022. The company ranked 17 out of 100 of the fastest growing companies in Northeast Ohio. 
The award recognizes a group of companies who are setting an example for leadership, growth and success in their region. Companies that make the list are recognized for their percent of revenue growth over the last five years. 
Related: Apex Dermatology and Skin Surgery Center Receives Multiple 2022 Workplace Recognitions
"It's an honor to be included on the list of the Weatherhead 100, and the team and I were thrilled to find out how high we made it on the list this year! We have a talented leadership group that works hard every day to keep us growing, and that allows the clinical team to do what they do best: transform lives through healthy skin," said founder and president, Jorge Garcia-Zuazaga, M.D., M.B.A., FAAD.
Garcia-Zuazaga, M.D., M.B.A., FAAD
Garcia-Zuazaga was also recognized as a top executive by Northeast Ohio Corporate College Smart 50 for his ability to effectively build and lead Apex Dermatology and his positive impact on local business growth. 
"Our culture at Apex is driven from the top down with Garcia always focused on the key principles he started Apex with. He's all about providing the best dermatology care possible and making it easy for patients in our area to access it," adds Ruth Barnum, director of marketing at Apex Dermatology.
The Apex team previously received the Weatherhead 100 award in 2019, 2020 and 2021. Garcia-Zuazaga was honored by Northeast Ohio Smart 50 in 2018 and 2020 as well.