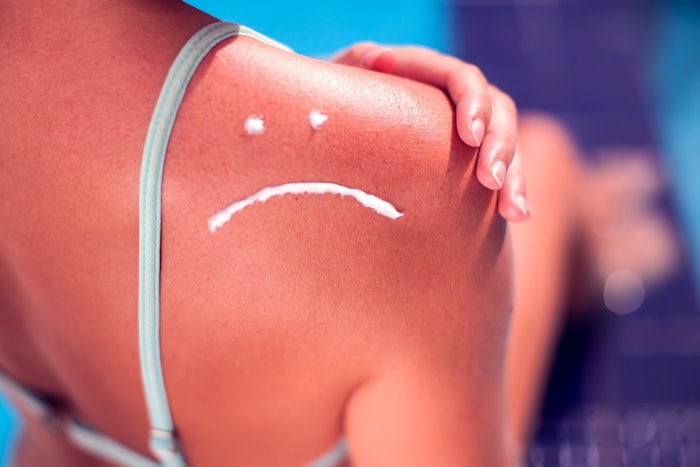 The American Academy of Dermatology (AAD) did a recent survey in support of Skin Cancer Awareness Month in May, which revealed some surprisingly discouraging results. Skin cancer is one of the most preventable types of cancer, yet a recent survey of more than 1,000 U.S. adults found that 61% of Americans are not concerned about developing skin cancer, even though 67% of respondents have characteristics that put them at risk.
The data only gets worse when it comes to the response from younger demographics. The survey found that 71% of Gen Z adults are unfamiliar with the risks associated with sunburn, with 40% being unaware of tanning risks and 59% believing tanning myths, such as tanning is healthy, and a base tan will prevent sunburn. Tanning is a risk factor for skin cancer, but 20% of Gen Z adults said that getting a tan is more important to them than preventing skin cancer. 30% said that it is worth looking great now, even if it means looking worse later in life.
The survey revealed that people are far more worried about premature aging caused by sun exposure than getting skin cancer because of it, which is a very sobering reality to contemplate when one can cause death and the other is merely a byproduct of the dangerous UV rays causing skin cancer. 
In our recent survey which asked, Do your clients take sun protection and the dangers of UV exposure seriously? 40% of readers said yes and 60% said no. 
Considering the dismal picture recent survey's like ours and the one mentioned above paint when it comes to how seriously patients take sun protection, it is important to educate and help patients understand how serious sun safety is to their health and wellbeing, as well as their appearance. Here are five informative MedEsthetics articles to help you do just that. 
Check back every Tuesday for a new one-click survey.
We'll reveal the answers in next week's MedEsthetics newsletter.