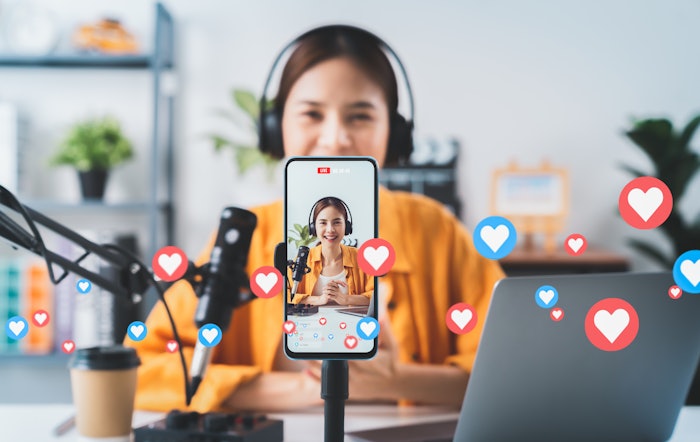 Credit: sitthiphong - stock.adobe.com
We have been exploring the educational benefits of social media for medical aesthetics professionals lately. Our recent coverage of the 2023 ASDS Consumer Survey on Cosmetic Dermatologic Procedures demonstrated the significant influence dermatologists have on patients' decisions about getting cosmetic procedures. Patients aren't the only ones interested in learning about aesthetic treatments, skin care recommendations and trends, as well as therapies for skin conditions, though.
Many practitioners and medical aesthetics professionals provide educational content that other industry professionals find useful and demonstrate interest in through their engagement with these posts. However, the social media content patients seek out is going to differ from what industry professionals with more knowledge and experience find most useful. You may have caught our survey a few weeks ago asking which social media platforms medical aesthetics professionals find most useful for finding industry-related educational content. Continuing along that same vein, this week we are looking into what educational social media content you find most beneficial to your professional growth and the growth of your aesthetic practice or medspa.  
In our recent survey which asked, Which social media content is most beneficial to you? 51% of readers said Product & Treatment News/Trends, 39% said Practice/Medspa Business Education and 10% said Legal/Regulatory Updates.
With the votes tallied, we want to help you find the most beneficial social media content to help your professional growth. To that end, here are five informative MedEsthetics articles for your educational enjoyment.
Check back every Tuesday for a new one-click survey.
We'll reveal the answers in next week's MedEsthetics newsletter.