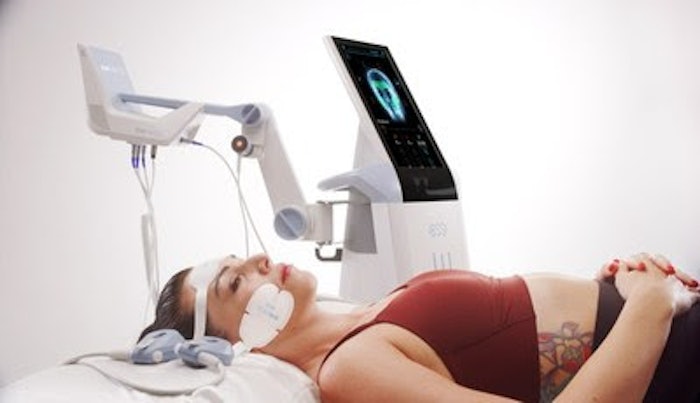 Photo courtesy of EMFACE
EMFACE Coming to Precision Aesthetics in NYC
Lisa A. Zdinak, M.D., has been selected by BTL Aesthetics as one of only five physicians in NYC to be the recipient of their new EMFACE face-lifting device. EMFACE is the first FDA cleared, non-invasive aesthetics device that tightens facial muscles and lifts loose skin along the jawline and under the chin. 
The selection was based on her role as a popular physician-trainer and her use of the sequential combination of radiofrequency energy and electromagnetic energy to lift skin and tighten muscles. She has performed thousands of procedures in her boutique practice, Precision Aesthetics.
Related: BTL's New EMFACE Launches at Ellen Turner, M.D.'s, Dermatology Office
EMFACE achieves its result through the delivery of two powerful technologies: monopolar radiofrequency skin-tightening combined with High Intensity Focused Electromagnetic [HIFES] energy to tighten the facial muscles. HIFES uses a powerful, but comfortable and safe amount of fast moving electromagnetic stimulation to contract the facial muscles.
Dr. Zdinak is recognized as an expert in the field of non-invasive face and body rejuvenation. She frequently lectures to medical professionals and media consultants on the latest aesthetic technologies and techniques. Dr. Zdinak is a faculty lecturer to the World Congress on Anti-Aging and Aesthetic Medicine in Paris and Monte Carlo. She has also been featured on: Fox News, CBD News, WPIX News, New York Times, Vogue, Elle, People, Health Magazine and In Touch Magazine.