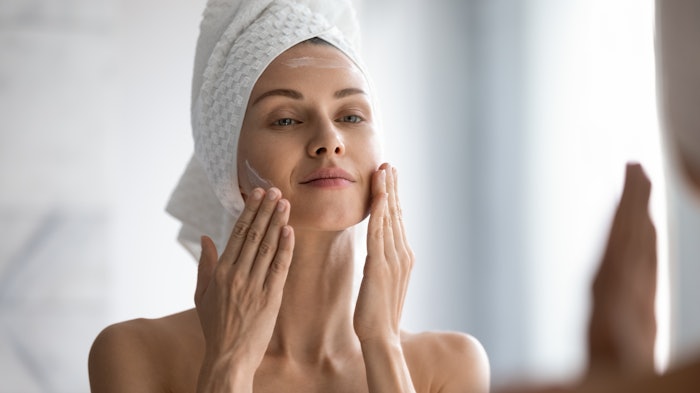 fizkes - stock.adobe.com
Powerful Probiotics
Colder weather is imminent, so it's time to supercharge skin health and fortify its defensive barriers. Recognition of the skin microbiome's importance in skin health and barrier function has led to the innovation of new products to support and restore the microbiome. One major trend emerging in skin care is the use of probiotics and fermented ingredients (check out our Ingredient Spotlight on pg. 42) that are vital to maintaining a balanced microbiome. When combined properly, probiotics increase the number of beneficial bacteria to restore equilibrium of the skin's microbiome ecosystem and natural defenses, prebiotics fuel probiotic growth and help them thrive and postbiotics, by-products of the fermentation process caused by the interaction between probiotics and the skin's microbiome, work synergistically to restore and support skin health, youthfulness and radiance. Fermented ingredients comprise many of the probiotics and prebiotics found in these skin care formulations, but this fermentation serves another beneficial purpose. Fermentation increases the concentration and potency of active ingredients such as peptides, vitamins, proteins and antioxidants, breaking them down into smaller elements that the skin can absorb more effectively. Sometimes the best offense against unhealthy or aging skin is repairing the natural defenses it was born with.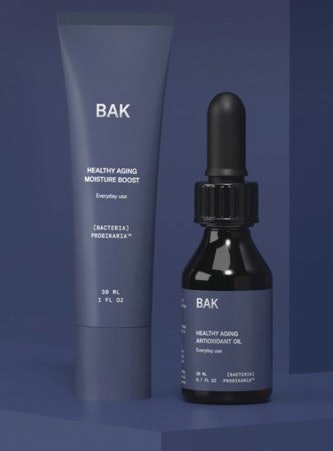 This powerful probiotic duo protects against outside pollution and free radicals, enhances skin renewal and supports the microbiome to combat the signs and symptoms of aging skin from every angle. Probiotic Power: Formulated based on the ointment used in an independent study for photo-damaged skin, the cream contains the live probiotic strain PROBIKARIA and natural oils known for their hydrating and soothing effects, while the oil with 7% Feruloyl Soy Glycerides protects against pollution and free radicals.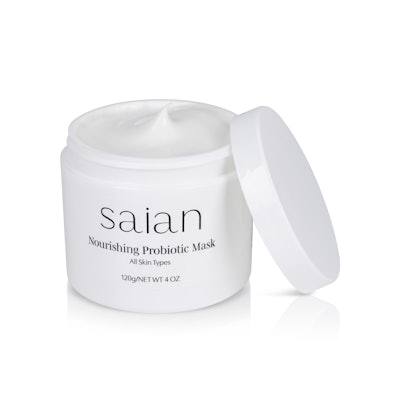 A rich and creamy rinse-off mask that calms redness and irritated skin with hemp seed oil, calendula and oat, cucumber and chamomile extracts. Sandalwood and turmeric act as potent anti-inflammatory actives, while ceramides, Centella asiatica and probiotics work together to support the skin barrier and promote optimal barrier function for healthy, glowing skin.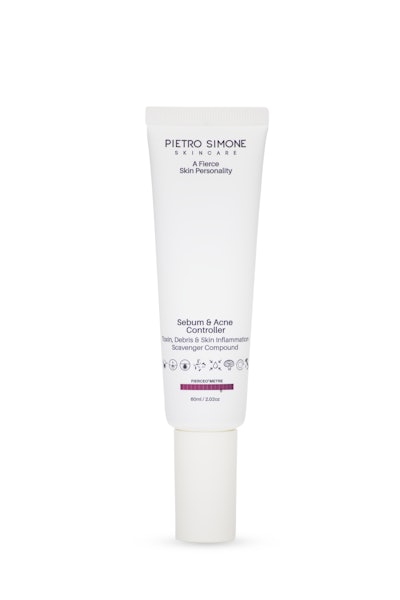 The supercharged serum compound ia blended with an encapsulation delivery system, bio-fermentations and dynamic active ingredients that diminish, soothe, balance, restore and support the health of compromised epidermises with acne, rosacea and excess sebum production. Featured Ferment: Pseudoalteromonas ferment extract regenerates and protects the skin, counteracts excess sebum production, retains hydration, promotes healing and increases collagen and elastin production. Probiotic Power: The advanced probiotic compound restores skin's defenses, regulates the microbiota pathways, soothes skin irritation, strengthens the skin's barrier and improves moisture retention.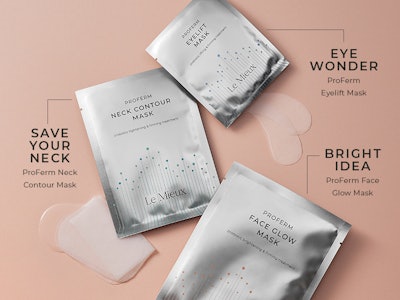 These ultra-thin hydrogel sheet masks are brimming with fermented ingredients that deliver unparalleled absorption for maximum firming, brightening and tightening. The ProFerm Face Glow Mask, Eyelift Mask and Neck Contour Mask feature fermented red ginseng, rice and green tea to help brighten, inhibit melanin synthesis, target dark spots, encourage collagen synthesis to minimize wrinkles, firm skin and provide numerous other anti-aging benefits.