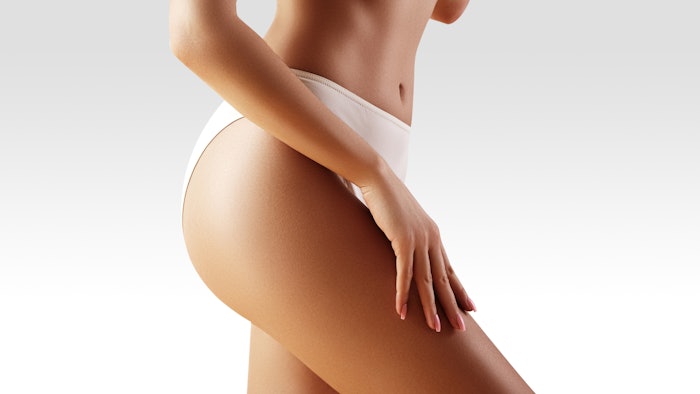 Radiofrequency (RF) technology has become an increasingly popular treatment especially for body contouring for patients with mild to moderate skin laxity who desire fat removal without exacerbating skin laxity issues. Researchers reviewed their clinical experience with bipolar RF-assisted liposuction (RFAL), using an internal bipolar RF device as an adjunct to liposuction, for the treatment of face and body contouring. The results of the study were published in the Aesthetic Surgery Journal (June 2021). 
Related: Two Step Approach to RF-assited Liposuction Improves Safety
The review by Jonathan Cook, MD, Barry E. DiBernardo, MD, and Jason N. Pozner, MD, evaluated 745 patients who were treated from January 2017 to January 2020 at two centers. A retrospective chart review was performed of the first and last 50 patients treated at each center, for a total of 100 patients in each group. Outcomes, adverse events and patient satisfaction were assessed.
Related: Simultaneous Delivery of RF and HIFEM Damages Fat Cells
Physician evaluation rated the outcomes as generally excellent. Overall patient satisfaction was 96%. The two most common adverse events were temporary swelling (9%) and nodules (8.5%). The adverse events greatly decreased after an initial short learning curve. The authors concluded that "Bipolar RFAL proved to be a strong addition to the researchers surgical armamentarium and has become an essential tool in their practices."