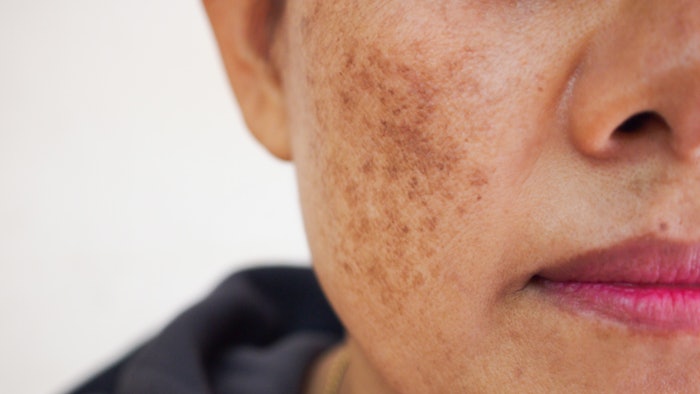 A split-face study designed evaluate the efficacy of fractional Er:YAG laser-assisted delivery of kojic acid in patients with facial melasma found that the combination treatment offered significant improvement over kojic acid alone. The study appeared in the Journal of Cosmetic and Laser Therapy (August 2021).
Related: Microneedling vs. CO2 Laser for Delivery of Tranexamic Acid
Twenty five patients were randomly treated in a split-face mode with either kojic acid alone on one side or kojic acid combined with fractional Er:YAG laser on the other side.
All patients completed six laser sessions at two-week intervals. The investigators assessed the severity of melasma before and after treatment and at a three month follow up after the last treatment session using the Melasma Area and Severity Index Score, physician global assessment of photographs and patient satisfaction.
Related: [Melasma] Microdermabrasion Enhances Efficacy of Glycolic Acid
The side treated with fractional Er:YAG laser and kojic acid cream had statistically significant better improvement than the side treated with kojic acid alone. Patients reported a mild tingling sensation and mild erythema on both sides of their faces.