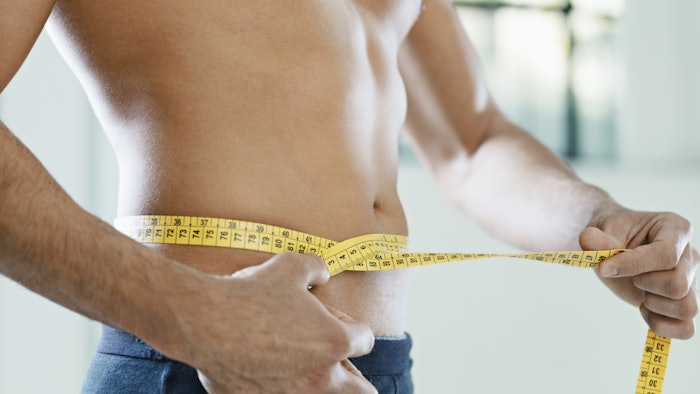 A sham-controlled study of a device that simultaneously delivers radiofrequency heating and high-intensity focused electromagnetic (HIFEM) muscle stimulation (Emsculpt Neo, BTL Aesthetics) found that the treatment device significantly reduced adipose tissue thickness and significantly increased rectus abdominis muscle thickness.
Related: HIFEM Procedure Reduces Visceral Adipose Tissue
The study by Julene Samuels, MD, Bruce Katz, MD, and Robert Weiss, MD, published in the May 2022 issue of Plastic and Reconstructive Surgery, included 72 patients. The patients were randomly divided into active (n = 48; age, 45.5 ± 13.0 years) and sham groups (n = 24; age, 44.6 ± 12.3 years). Both groups received three weekly treatments on the abdomen. Ultrasound images were taken at baseline and at one, three and six months after treatment to examine changes in subcutaneous fat and rectus abdominis muscle thickness. In addition, the investigators took digital photographs and assessed patient satisfaction and comfort during treatment.
Related: Simultaneous Delivery of RF and HIFEM Damages Fat Cells
At one month post treatment, the ultrasound images of the active group showed a mean 20.5% (4.8 ± 2.6 mm) reduction in adipose tissue thickness and 21.5% (2.0 ± 0.8 mm) increase in rectus abdominis muscle thickness. At three months, results improved to 28.3% (7.6 ± 3.7 mm) and 24.2% (2.3 ± 0.9 mm), respectively. These improvements were maintained at six months after treatment in the active group. There were no significant changes in the sham group. All treatments were comfortable. The active group reported higher satisfaction with outcomes.