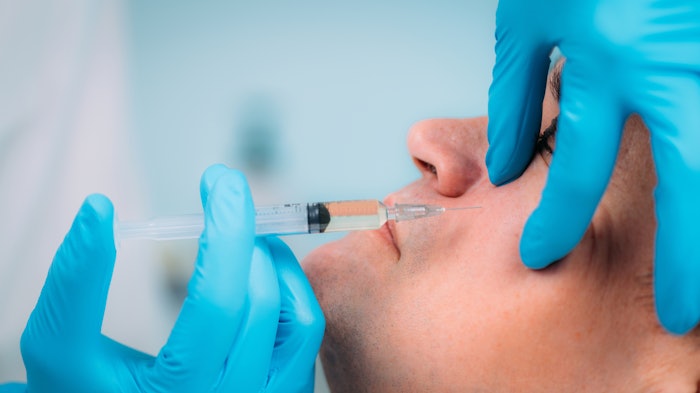 A literature review from the Department of Dermatology, University of Texas Southwestern Medical Center in Dallas suggests that hyaluronic acid-based fillers can be safely used to treat lipoatrophy in patients with connective tissue disease (CTD).
For the paper, published in Dermatologic Surgery (March 2021), Cristian D. Gonzalez, MD, et al, searched PubMed, Ovid MEDLINE, and Ovid Embase to identify articles discussing the treatment of cutaneous defects secondary to CTD published up to May 2020. They excluded articles discussing the use of autologous fat transfer alone.
The authors noted that dermal fillers including hyaluronic acid, poly-l-lactic acid and polymethyl-methacrylate are often used to treat CTDs, such as lipoatrophy. However, there are concerns due to a theoretical risk of disease reactivation or exacerbation.
They reviewed 23 articles and found that morphea is the CTD with the most published data and hyaluronic acid has the most published evidence out of the fillers discussed above. Most of the studies demonstrated positive results with no report of disease reactivation or exacerbation.
The authors concluded that "Despite limited available evidence, dermal fillers seem to be safe as an adjunctive treatment for cutaneous defects in patients with CTD."