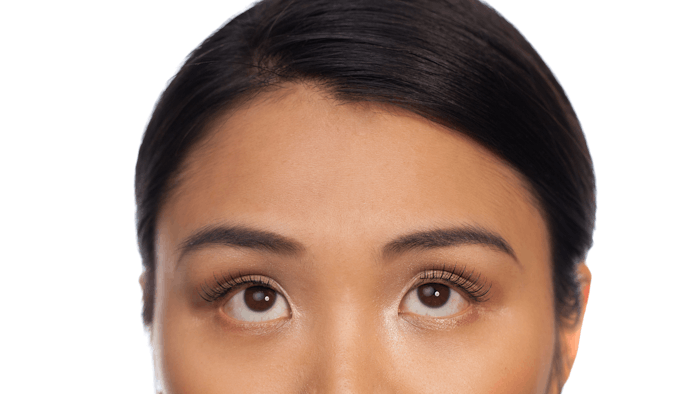 Botulinum toxin injections (BTX) performed immediately after wound closure significantly reduce the width of transcutaneous lower blepharoplasty scars, according to the results of a double-blinded, randomized, vehicle-controlled clinical trial published in the Aesthetic Surgery Journal (June 15, 2021)
Related: Botulinum Toxin Injections Improve Postoperative Scar Quality
Authors Yau-Li Huang, MD, et al, randomized 40 adults who underwent bilateral transcutaneous lower blepharoplasties between May 2015 and May 2018 to receive BTX (n = 20) or vehicle (normal saline; n = 20) injections into the lateral orbicularis oculi muscle immediately after wound closure.
The researchers recorded Vancouver Scar Scale, Visual Analogue Scale and photographic scar width measurements at three reference points at the final clinical follow-up.
Related: Medical Microneedling Scar Treatment Delivers High Patient Satisfaction
Thirty-seven patients completed the trial. Vancouver Scar Scale and Visual Analogue Scale scores in the treatment and vehicle control groups were similar, but scar widths in the treatment group at all measured points were significantly narrower than in the vehicle control group.
There were no additional complications seen in the treatment group compared to vehicle.