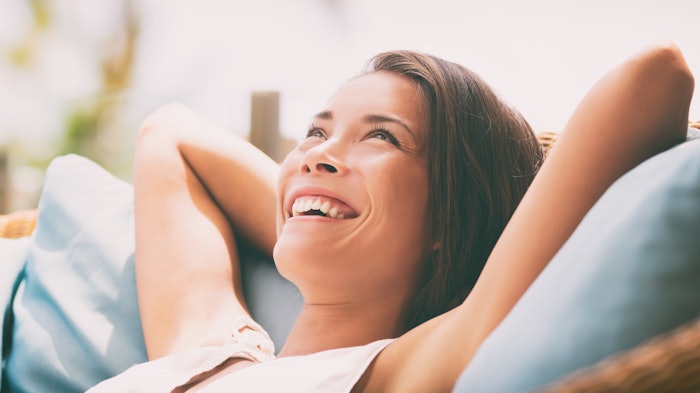 Filler elasticity has become a popular term as product developers and physicians finetune their products and techniques to create the most natural-looking soft tissue filler outcomes. To aid practitioners in understanding how rheological properties of fillers are affected in areas of movement, Sebastian Cotofana, MD, PhD, et al, performed a study to measure the viscoelastic properties of soft-tissue fillers when subjected to different testing frequencies.
For "Change in Rheologic Properties of Facial Soft-Tissue Fillers across the Physiologic Angular Frequency Spectrum" (Plastic & Reconstructive Surgery, August 2021), the investigators worked with an independent laboratory to test a range of frequencies representing clinically different facial areas with more [lips (high frequency)] or less [zygomatic arch (low frequency)] soft-tissue movement.
They found that the viscoelastic properties of all the fillers changed between the tested frequencies of 0.1 and 100 radian/second angular frequency. Changes in G′ ranged from 48.5 to 3116 percent, representing an increase in their initial elastic modulus, whereas changes in G″ ranged from −53.3 percent (i.e., decrease in G″) to 7741 percent (i.e., increase in G″), indicating both an increase and a decrease in their fluidity, respectively.
They noted that an increase in G′ indicates the transition from a 'softer' to a 'harder' filler, and the observed decrease in G″ indicates an increase in the filler's fluidity, concluding that "changes in the frequency of applied shear forces such as those occurring in the medial versus the lateral face will influence the aesthetic outcome of soft-tissue filler injections."
Read the full paper, which includes their findings by product, here.