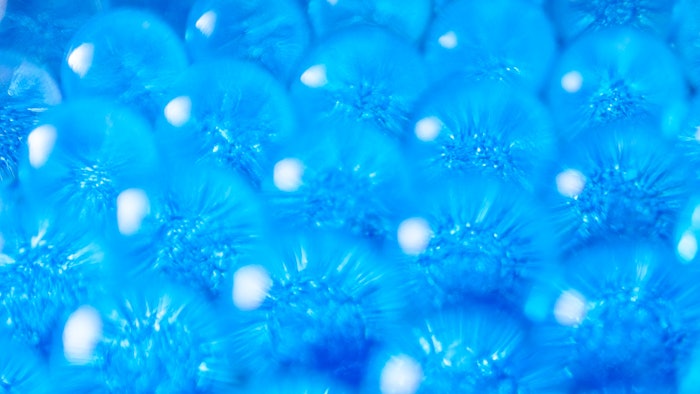 A paper published in the August 2021 issue of International Journal of Biological Macromolecules highlights the potential of self-crosslinkable hyaluronate-based hydrogels as soft tissue fillers.
Related: Agarose Gel Fillers Equivalent to HA in Correcting Nasolabial Folds
The benefits of the hydrogels, according to the authors Bo Min Hong of the department of organic materials engineering at Chungnam National University in South Korea and colleagues, are that they do not use chemical crosslinking agents and offer enhanced mechanical properties, tissue adhesion, injectability and biocompatibility.
Related: Filler Properties Shift Under Strain and Movement
The hydrogels are hyaluronic acid (HA) derivatives modified with catechol groups (HA-DA) that were crosslinked by self-oxidation under in vivo physiological conditions (pH 7.4) without chemical crosslinkers.
The authors note that the fabricated HA-DA filler showed excellent mechanical properties and could be easily injected with a low injection force. In addition, the HA-DA filler stably attached to the injection site due to the tissue adhesion properties of the catechol groups, leading to an improved displacement stability, and showed excellent cell viability, cell proliferation and biocompatibility.