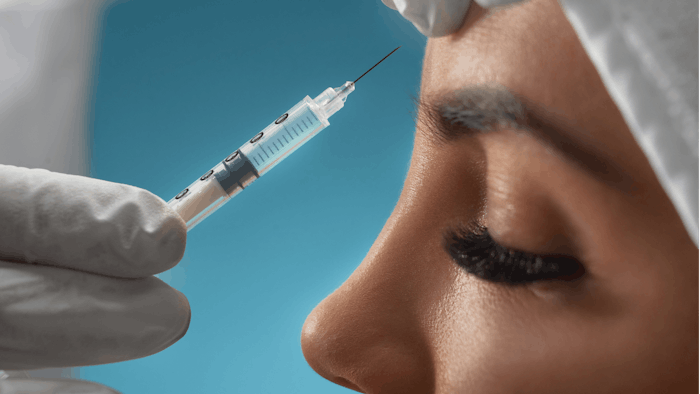 A post hoc analysis, published in Dermatologic Surgery (August 16, 2021) , found that patients who undergo repeated treatment with DaxibotulinumtoxinA for Injection (DAXI) experience progressive improvement in their dynamic glabellar lines.
Related: Revance DaxibotulinumtoxinA for Upper Face Rejuvenation
Richard Glogau, MD, et al, performed post hoc analysis of 568 adults with moderate or severe dynamic glabellar lines who were treated with 40U DAXI in the SAKURA clinical program. Glabellar line severity was evaluated through validated subject and investigator scales.
Related: Data Shows Six-Month Duration for DaxibotulinumtoxinA
Most subjects were White (92.3%) and female (85.7%). At baseline, 9.0% and 27.3% of subjects had no static glabellar lines based on subject and investigator assessment, respectively. Four weeks after DAXI Treatment Cycle 1, the proportion of subjects with no static glabellar lines increased to 57.9% and 64.8% based on subject and investigator assessment, respectively. At Week 4 after DAXI Treatment Cycles 2 and 3, the proportion further increased to 68.7% and 71.5%, respectively, based on subject assessment and 75.0% and 77.6% based on investigator assessment.