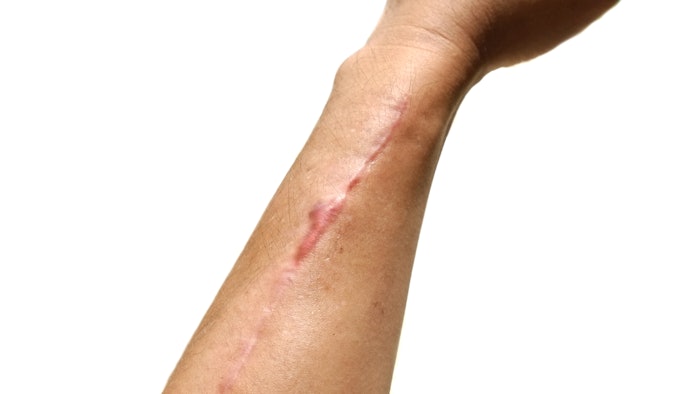 Researchers sought out to evaluate the therapeutic effect of botulinum toxin type A (BTXA) on postoperative and hypertrophic scars and its influence on cytokine expression via a meta-analysis. The research, published in the International Wound Journal (September 2021), showed that BTXA is safe and effective in preventing and treating scar hypertrophy in animal models. 
Related: Early Stage PDL Limits Growth of Hypertrophic Scars
Researchers performed a computerized search of databases including PubMed, Web of Science, Scopus, Cochrane, Embase, CNKI and Wanfang up until March 10, 2021. From here, a meta-analysis was performed using R 4.0.0 based on hypertrophic index, epithelialization time, wound area and vascular endothelial growth factor (VEGF) expression. In total, there were 11 studies included in this evaluation. 
Related: Botulinum Toxin Reduces Scar Size After Lower Blepharoplasty
The meta-analysis showed a significant difference in hypertrophic index (standardized mean difference (SMD) = −2.63), wound area (SMD = −0.54) and VEGF expression (SMD = −2.56), showing that BTXA is effective for preventing and treating hypertrophic scars in animal models. However, the authors warn that excessive doses of BTXA and the use of BTXA to treat large areas should be avoided.