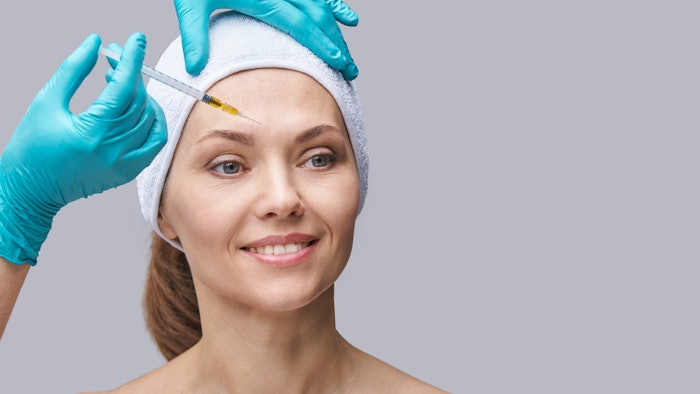 Different types of Botulinum toxin type A (BoNT-A) may induce different changes in the masseter muscle, according to a study by Zhujun Li et al, for the Journal of Cosmetic Dermatology in May 2022.
Related: Study Reveals Botulinum Toxin Complication Rates at 16%
A total of 24 young female patients who underwent BoNT-A injections were split into four groups for comparison: unapproved toxin, OnabotulinumtoxinA, LanbotulinumtoxinA and non-injected. Clinical records and ultrasound images were collected in horizontal and coronal planes and the elasticity of the masseter muscle was investigated by measuring the surface wave speed.
Per the report, the non-injected group's deep inferior tendon was clear, and the muscle bundles were arranged, with little fibrous content. Patients who received unapproved toxin injection showed highly disarranged muscle and fiber bundles, with much fiber content present.
The changes in OnabotulinumtoxinA and LanbotulinumtoxinA groups were in between those in the non-injected and unapproved toxin groups. Muscle rigidity was the highest in the unapproved toxin group, and generally higher in injected groups compared to the non-injected group.
More: Botulinum Toxin Injections Cause Changes in Mandibular Bone