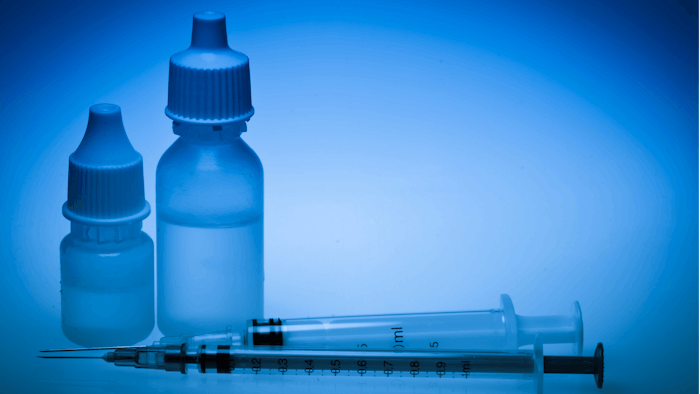 Scientifically Modified HA Filler Improves Patient Comfort
A study presented at the 41st Annual Meeting of the International Society of Dermatological Surgery on the efficacy, duration and skin reaction of two different hyaluronic acid (HA) injectable fillers for nasolabial wrinkles (NF) found that the scientifically modified HA with a molecular basis made up of monophasic monodensified ultrafine multi-spheres presented similar effectiveness and duration while also offering a more comfortable feeling. The study provides support for the use of scientifically modified HA in everyday aesthetic clinical practice.
Related: LifeSprout's Regenerative Matrix Technology Could Make Lumina a Class-Defining Dermal Filler
According to the study, conducted by E. Tampouratzi, M.D., Κ. Talaiporou and J. Katsantonis M.D., Ph.D., NF treatment have been widely considered a strong criterion for analyzing different types of HA injectable fillers for efficacy, durability and natural-looking results.
52-Week Split-Face Study
As part of the 52-week split-face study of 15 patients, the right NF was treated with monophasic, polydensified HA filler, and the left one by a scientifically modified HA with a molecular basis made up of monophasic monodensified ultrafine multi-spheres, according to the S.C.E.D.I.S.
The outcome was estimated by Wrinkle Severity Rating Scale (WSRS), Global Aesthetic Improvement Scale (GAIS) and post-treatment naturalness feeling with the FACE-Q questionnaire. Photos were taken in baseline and at follow-up visits in the 1st, 6th and 12th months.
The Evaluation of WSRS revealed a statistically significant difference between the baseline and every following visit (p<0,001). The GAIS score demonstrated a similar cosmetic response for both sides (p>0.05), remaining optimal over one year (p=0.3). The FACE-Q questionnaire demonstrated statistical significance in the injected left side NF compared to the right one (p<0.01), with al subjects reporting the feeling of intracutaneous tension in the right NF, but not in the left one, and an overall more comfortable and natural feeling on the left side (treated with monodensified molecule).
Results Favor Monodensified HA
While both types of HA fillers presented similar effectiveness and duration, the questionnaire results were decisively in favor of the monodensified HA products. Considering the compatibility with natural sensation, the study concludes that "the modified monophasic monodensified HA injectable filler provides a reasonable argument for strong application support in everyday common aesthetic clinical practice."