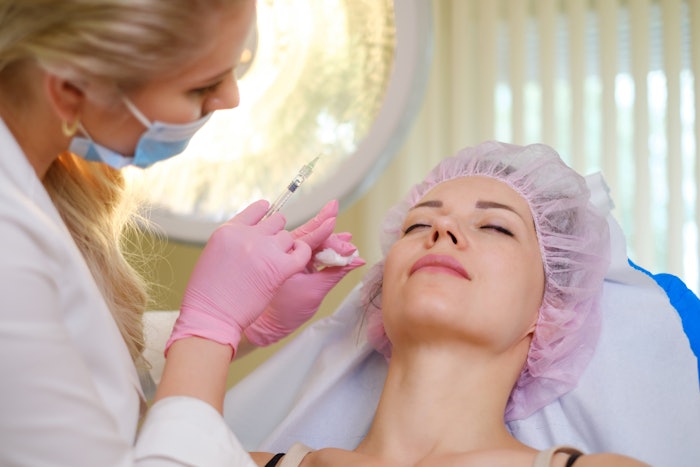 Lumina Clinical Trial is Proving a Success
LifeSprout, a privately held regenerative medicine company founded with technology licensed from Johns Hopkins University, announced positive six-month interim results from its clinical trial of Lumina, a dermal filler.
Lumina achieve its primary endpoint of correction of moderate-to-severe nasolabial folds (NLF) with good safety. 
"We are delighted by the positive interim clinical readout and believe that Lumina will be a class-defining dermal filler," said Michael L. Kranda, CEO of LifeSprout. "Lumina uniquely combines the proven safety of hyaluronic acid with our proprietary Regenerative Matrix to safely deliver the immediate and natural aesthetic restoration that patients desire."  
Related: Brexogen's 'BRE-AD01' Accepted for Phase 1 Clinical Trials by US FDA
Gamechanging Regenerative Matrix Technology
Lumina is the first product from the company's Regenerative Matrix platform. The technology comprises biomimetic, biocompatible, biodegradable materials engineered to look and feel like native soft tissue. By permitting host cell ingrowth, the biodegradable materials are gradually replaced by native tissue for lasting, natural restoration. 
LifeSprout technology has been studied in multiple non-clinical models, and the underlying science has been published in peer-reviewed publications, including Science Translational Medicine and Plastic and Reconstructive Surgery. 
The trial to support regulatory submission is being conducted in a double-blinded, randomized, controlled fashion to evaluate the safety and effectiveness of Lumina. Study investigators used the Wrinkle Severity Rating Scale (WSRS), a validated five-point rating scale of wrinkle severity, as the primary effectiveness endpoint, and a variety of other aesthetic improvement scales and patient satisfaction measures. 
Related: Regenerative Breast Implants Could Soon Be a Reality as CollPlant Launches a Second BioInk, Collink.3D 90

Comparable Common Treatment Site Responses (CTRs) were observed in both arms of the trial, and there were no product related Serious Adverse Events (SAEs).