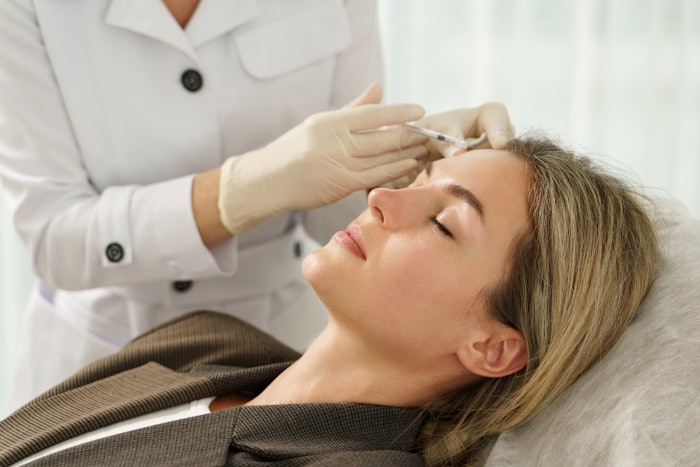 blackday - stock.adobe.com
Both the markets for dermatology devices and minimally invasive procedures are expected to increase during the next decade, according to data from Research & Markets. The growing popularity has some industry experts concerned about potential misuse and associated negative effects.
Minimally invasive procedures can provide lower health risks post-operation, shorter recovery times and a boost in patient's mental health, while traditional cosmetic surgeries often entail extended hospital stays, higher postoperative risks, lengthier recovery periods and increased costs compared to minimally invasive techniques.
Related: Aesthetic Devices Market Growth Has Increased the Popularity of Minimally Invasive 'Tweakments'
Popular non-surgical methods like Botox and microneedling can have short recovery times with consistent results if performed by a qualified and experienced expert. The potential risks typically stem from the non-surgical treatments' ability to affect facial structure or alter tissue quality, which might make following surgeries more challenging or increase the likelihood of complications, according to plastic surgeon Andrius Pajeda.
Laser resurfacing or skin rejuvenation can alter the quality and texture of the skin, which may affect the healing process and final outcomes. Fillers can potentially result in more serious complications if not properly executed, like tissue necrosis and even blindness if improperly injected into an artery.  Additionally, excessive use of fillers can lead to a sponge-face appearance, as hyaluronic acid fillers have a tendency to attract water, according to Dr. Pajeda.
More: Is Barbie Botox Worth It?
Non-surgical and surgical procedures can complement each other to yield better results, according to dermato-venereologist Jurgita Karciauskienė, M.D. Non-surgical procedures after major surgery might prolong and improve results. The methods are often associated with fewer negative outcomes than surgical choices, and any adverse effects are often reversible or temporary, according to Dr. Karciauskienė.
Both surgeons operate at Nordesthetics, a private plastic surgery clinic in Kaunas, Lithuania, part of Nordclinic. The doctors maintain that it is pivotal to consult with a qualified medical professional who can assess one's specific situation and provide appropriate guidance. Making the surgeon aware of prior treatments can ensure the best results. It is essential to go to doctors who are not only licensed but have the proper experience related to the specific skin concerns and recommended treatments.