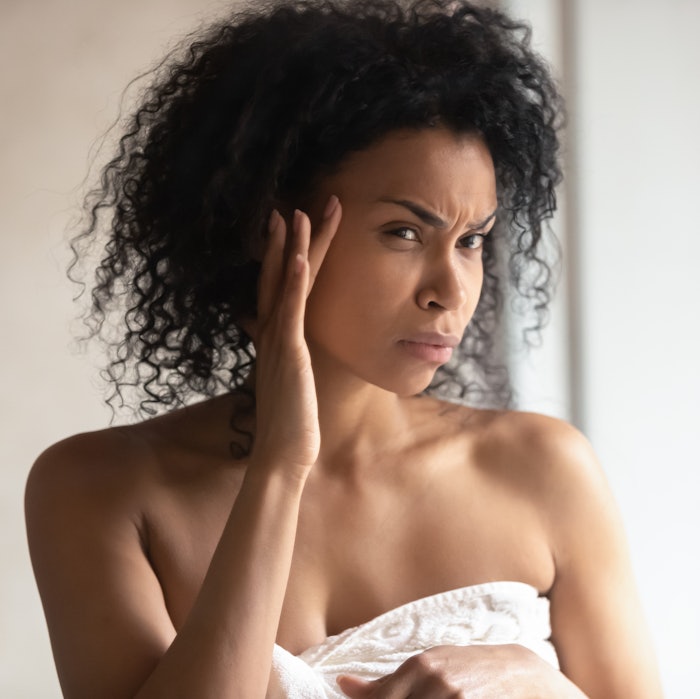 Revance Shares New DAXXIFY Journal Publications
Revance announced the publication of two peer-reviewed articles reporting the impact of FDA approved long-lasting DAXXIFY (DaxibotulinumtoxinA-lanm), in the Aesthetic Surgery Journal. These two studies highlighted the efficacy and safety profile of DAXXIFY injections for the treatment of frown lines.
Related: Revance Therapeutics Receives FDA Approval for DAXXIFY

DAXXIFY Impact on Frown Lines
The first article examined the impact of DAXXIFY injections on eyebrow position and frontalis activity, performing a post-hoc analysis of patients in the Phase 2a forehead line (FHL) study and the SAKURA open-label safety (OLS) study. These patients received a single dose of DAXXIFY 40 Units. Two weeks post injection, the authors observed mild eyebrow elevation (at rest) in the lateral, mid and medial brow regions. A reduction in forehead skin compression (reflective of a reduction in frontalis muscle activity) was also observed.
"The newly released publications in the Aesthetic Surgery Journal showcase Revance's commitment to generating novel data that helps healthcare providers more fully understand the clinical performance of DAXXIFY," said Conor Gallagher, Ph.D., Vice President of Medical Affairs and Scientific Innovation at Revance. "This data demonstrates that treatment of frown lines with DAXXIFY results in an overall positive change in eyebrow position even with a modest reduction in forehead muscle activity."
Related: Revance Therapeutics Showcase New Abstracts at 2022 Toxins International Conference

DAXXIFY Subgroup Analysis
The second paper reported on the efficacy and safety of DAXXIFY injections analyzed by age and race. This report was based on a subgroup analysis of the SAKURA glabellar lines clinical trials. The article confirmed that treating frown lines with DAXXIFY resulted in long-lasting efficacy in all subgroups, consistent with the overall population results of the SAKURA clinical trials.
"The subgroup analysis displays a consistent duration of effect across adult patients of all ages and skin types, bolstering Revance's commitment to advancing scientific research in a range of ethnic and diverse backgrounds," stated Gallagher.