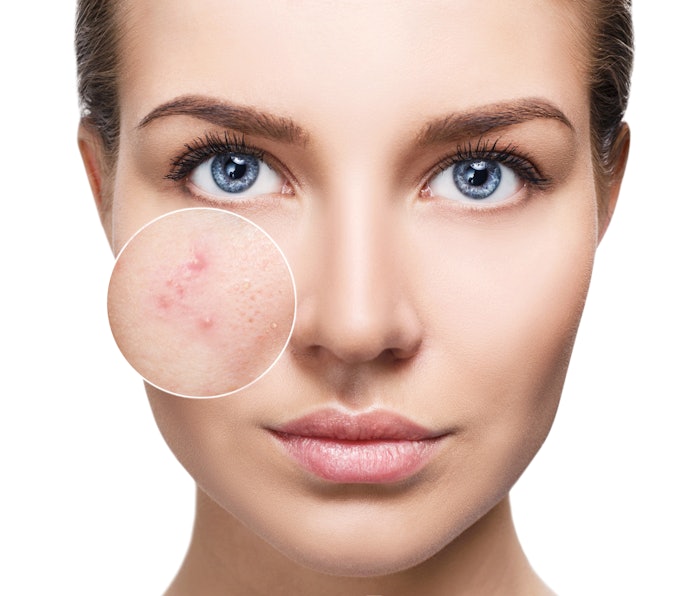 Accure Laser System Cleared by FDA
Accure Acne announced its FDA clearance for its Accure Laser System to treat mild to severe inflammatory acne vulgaris. The Accure Laser System builds upon the selectivity of the 1726 nm laser wavelength, adding technology that precisely controls thermal gradient depth. 
This technology advancement was accomplished through a unique pulsing algorithm, integrated temperature monitoring and precise control of the laser. 
Related: Promising Advances in Acne Treatments
"The Accure Laser System clearance is tremendously exciting for dermatologists and their patients. This platform is much more than the 1726nm wavelength laser that selectively targets sebaceous glands; this innovative intellectual property brings a new level of sophistication to energy-based devices targeting acne," said Christopher Carlton, Accure Acne's co-founder, chairman and CEO. "Accure Acne was founded over seven years ago to develop this disruptive technology to address multiple clinical applications. We have carefully built a positive safety profile and strive for best-in-class clinical results."
Engineering Acumen Combined with Clinical Expertise
Accure's clinical and technical development teams represent an enduring collaboration of engineering acumen and clinical expertise, led by Professor Rox Anderson, M.D., co-founder and chief scientific and medical officer of Accure. Anderson is a medical scientist and inventor dedicated to the field of light and energy-based devices used in dermatology, medical aesthetics and various specialties. 
The company anticipates that the Accure Laser System will first be made available in a controlled, limited commercial release with selected board-certified dermatologists.