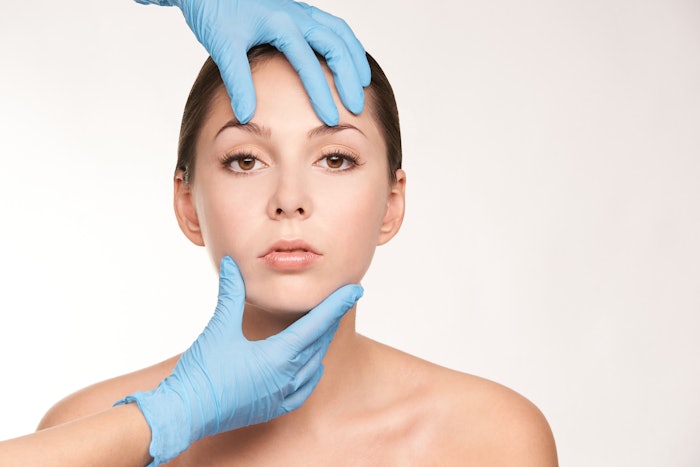 The One-Hour Facelift
Epione Medical Spa launched a new non-invasive facelift procedure; the One-Hour Facelift. The 60 minute facelift that incorporates its patented Coolaser technology and stem cell/exosome technology. The procedure is based in regenerative medicine and is normally followed by one week of downtime. 
"Dr. Simon and his staff are happy to help their clients to attain more confidence in themselves and their appearance through the One-Hour Facelift," says Epione. "We hope that our new skin care treatment will improve upon the limitations of older methods, whose lasers were at times too weak to achieve noticeable effects or so strong that extended downtimes were necessary."
Related: Details on the Deep Plane Facelift from Philip Robb Jr., M.D.
Regenerative Facelift Using Coolaser Technology
Epione states that Simon Ourian, M.D., collaborated with a laser manufacturer to bring the potential effects of laser treatments to his procedure in order to limit recovery time and avoid the use of a scalpel. The Coolaser, as its name implies, cools the skin instead of heating it.
"The stem cells are taken from the patient's body, medically processed, and then injected via a syringe into the skin," Epione says. "Our goal is to regenerate skin tissue, secrete anti-inflammatory agents and antioxidants, and neutralize free radicals. Through the stem cell injections and our Coolaser, our patients receive a One-Hour Facelift without pain medications, scarring or long recovery times."
Stem cell injections are part of the One-Hour Face Lift as well. Epione explains that while their use in medicine began in orthopedics and the healing of wounds, Ourian believed they could be useful in regenerative medicine, including skin care.