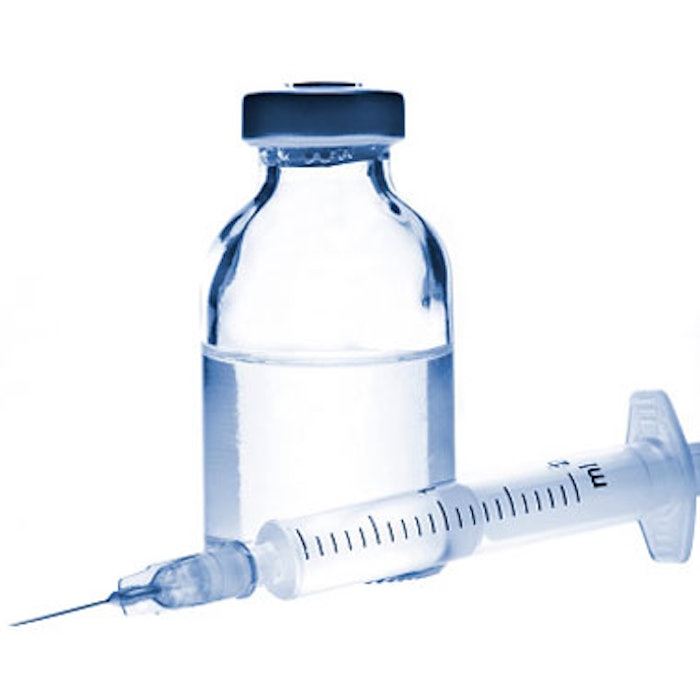 ALPHAEON announced positive data from two Phase 3 clinical trials of its injectable DWP-450 botulinum toxin type A neuromodulator at the recent American Society of Aesthetic Plastic Surgery (ASAPS) meeting in Las Vegas.
DWP-450 was studied in subjects with glabellar lines and successfully achieved the primary efficacy endpoints in both randomized, multicenter, placebo-controlled, double blind trials (EV001 and EV002). The composite endpoints required both the investigator and the study subject to independently agree that there had been at least a two-point improvement 30 days after the treatment when compared to baseline. The responder rate was 67.5% in the EV001 study and 70.4% in the EV002 study. Both studies were statistically superior to their respective placebo control groups.
"Meeting the primary endpoint in these studies further contributes to the growing body of evidence for DWP-450. We look forward to the results of our ongoing clinical trials," said Rui Avelar, MD, chief medical officer of ALPHAEON.
Additional information about the studies can be found at www.clinicaltrials.gov (clinical trial identifiers NCT02334423 and NCT02334436).
Photo copyright Getty Images.