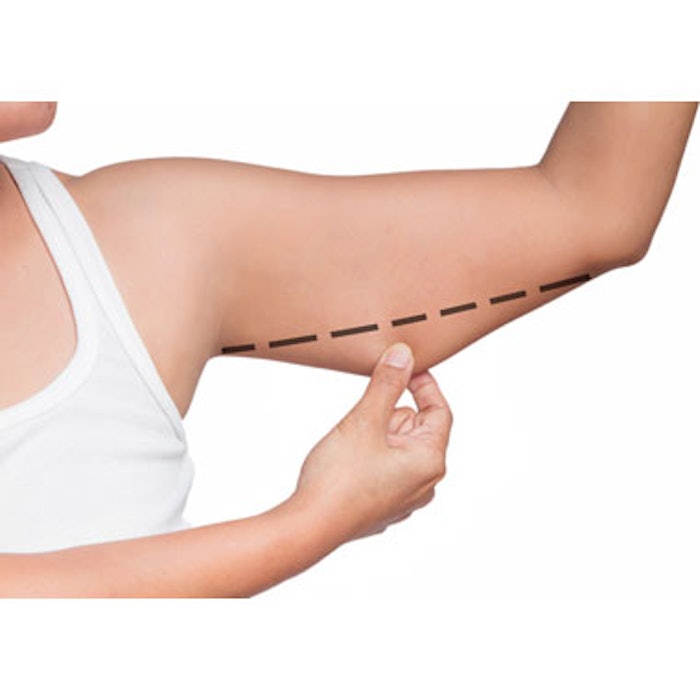 The U.S. Food and Drug Administration (FDA) has cleared CoolSculpting (Zeltiq Aesthetics) for the upper arms, adding to its previous clearances for the treatment of fat bulges in the submental area, thigh, abdomen, flank, bra and back fat area, and underneath the buttocks. CoolSculpting is a nonsurgical procedure that selectively reduces unwanted fat using a patented cooling technology. It works by gently cooling targeted fat cells in the body to induce a controlled elimination of fat cells without affecting surrounding tissue.
The company will be launching the CoolAdvantage Petite applicator in order to optimize the performance of CoolSculpting in the upper arms, with full commercial release targeted for the middle part of the year. The CoolAdvantage Petite treatment will come with two interchangeable contours designed to uniquely treat the upper arms in 35 minutes.
"As demonstrated with our recent FDA clearance, we are committed to investing in R&D and clinical research to provide consumers with solutions that they desire most. CoolSculpting's ability to successfully treat upper arm fat is a testament to our technology's efficacy and versatility, as well as our position as the market leader in noninvasive fat reduction," said Mark Foley, president and CEO of Zeltiq.
For more information, visit www.coolsculpting.com.
Photo copyright Getty Images.