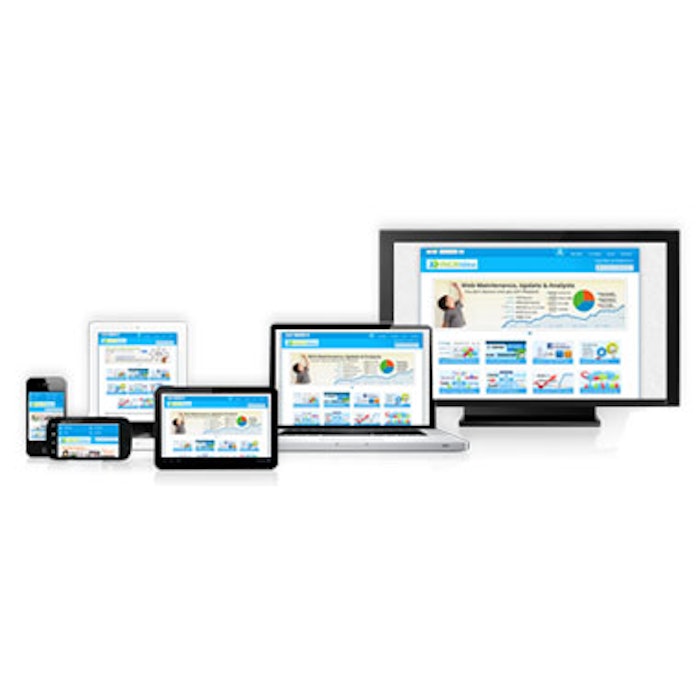 By Adam Degraide, CEO of Crystal Clear Digital marketing
Obtaining positive results from digital marketing starts with belief. Consider the following questions:
Do you believe that at least 70% of all patients start their search for a new treatment or procedure on the internet?
Do you believe that these modern medical consumers will search more than one website before contacting a practitioner?
Do you believe that at least 60% of all searches are launched from a mobile device?
Do you believe that the digital impression created by your practice will have an impact on the modern medical consumer's decision to contact you?
I often ask these questions when speaking in front of aesthetic practice owners and managers, and the vast majority of the audience will nod their heads in agreement at the conclusion of each question. Their affirmative responses make sense as all these assertions seem REASONABLE. However, the last question is the only question that matters.
But first, do you agree with these assertions? If the answer is yes, then would it be reasonable to assume that you spend at least 70% of your marketing time, energy, effort and dollars on creating a world class digital presence and new patient acquisition processes for converting online inquiries into bookings?
Based on my experience meeting so many great aesthetic providers there is a general disconnect between stated beliefs and the execution of all the activities necessary to support them.
Belief + Action = Results
Belief by itself is meaningless. It's belief plus action that creates real results. So let's discuss action in the context of what you can do to create a world-class digital presence. By now you most likely understand the importance of mobile responsive web design. This simply means that your website will automatically format to every device (i.e. desktop, laptop, tablet or smart phone). That's digital 101.
Now think about the user experience. What do we want the modern medical consumer to think and do once they reach your site? The goal is to get website visitors to call or complete a request for consultation. Period, end of story. Therefore, consider placing your practice phone number and easy-to-complete contact forms on every page of the site.
Beyond that, a world-class digital presence must include:
Clearly defined SEO keywords based on the on the top 5-10 treatments and procedures that will drive revenue in the practice
Consistent display and promotion of specials or events
Consistent use of social media across the top four or five sites to create a dominant online presencee. Start with Facebook, Twitter, Pinterest and Instagram (and Google Plus if you can)
Basic automation of email and text marketing for frequent and consistent communication with new and existing patients
Consistent creation of new and unique content (often referred to as blogging)
Optimized and accurate directory listings
Effective local search
Consistent processes for the gathering and dissemination of positive patient reviews
Lastly, you need the ability to measure, optimize and manage the information (or metrics) received through comprehensive reports of your online activity and interactions.
Leveraging Your Digital Marketing
Now ask yourself this: How would you feel if, after spending all the time and effort necessary to attract these modern medical consumers to your aesthetic practice, you learn that your staff does not like having to field all of these online inquiries? In fact, they view it as a pain in the butt. Often, staff members have so much to do that the idea of spending 15 minutes trying to convince someone who saw your website to come in for a liposuction consultation becomes the equivalent of listening to nails on a chalkboard. While this may sound extreme, somewhere between "excited" and "annoyed" lies the reality. Why does this matter? Because the attitude at the front desk is the key to success or failure with your digital strategy.
Here's a Tip: Utilize call recording software to capture and record every inbound phone call from your website. Take an hour one night after work and listen to the calls. You'll learn very quickly whether you have a problem or not. If staff is less than enthusiastic, it may be necessary to implement training on how to convert callers and training and/or incentives to highlight how important these prospective patients are to the entire team's success.
If you believe in the power—and necessity—of digital marketing and you're willing to take action while addressing the attitude of staff (i.e. creating the right culture in your practice), you will get results. It all starts with belief and a willingness to follow through on your convictions. Best of luck.
Image courtesy of Wikimedia Commons/Muhammad Rafizeldi