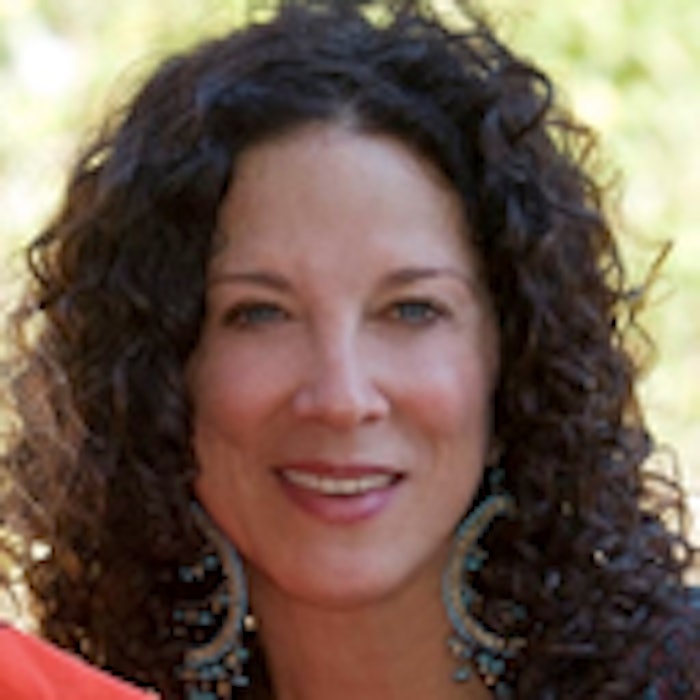 By Nancy Trent
President, Trent & Company Marketing Communications
Some brands thrive on social media, while others consider it a necessary evil. If your practice or medspa is in the latter category, you are likely doing what we call "check-the-box" social media marketing—making periodic updates with specials and holiday wishes. But if you're ready to thrive in today's competitive marketplace, you need to start genuinely engaging your target audience online.
Social media supports the human need for social interaction, and it has the ability to take a message from dozens of followers to millions. That is power!
Social media is the democratization of knowledge and information. At its best, it can transform consumers into ambassadors for your brand. Facebook, Twitter, Instagram and Pinterest are the most popular platforms to build your name recognition and increase your odds of being discovered by the masses. You can use them to network and learn more about what your patients and prospective patients want. Here is how:
Prepare to Engage. In today's culture, instant gratification is in high demand. Response time on social media is fast, so be prepared for that. Set up a system between yourself and staff or an outside marketing agency to monitor and respond to social media engagement.
Link to Followers. Take a moment to identify the demographics of your current patient base and your target patient base. This will help you determine who to follow and what kinds of posts are most likely to engage them. Look for people or entities that influence your base and follow them on social media. Now how do you get them to follow back?
Put social media share buttons on everything you do so that people know how to find you on the various platforms. Add these to your website, business cards, email signatures, blog posts, ad pieces and press releases.
You can actively find new followers by searching similar social media handles and inviting like-minded people to join your community.
To engage new followers share interesting stories about your practice and staff members; post or link to new and interesting information on the field of cosmetic medicine; host online contents; and offer occasional giveaways or other incentives to encourage followers to engage with your social media pages. Sharing consistent, quality content developed to keep followers informed and entertained will motivate them to come back for more.
Mirror your marketing. Remember that social media is an extension of your traditional media messaging. You already know what has worked for your brand in the past; stick to those messages—and your current branding—to build a successful track record on social media. If you are working with an outside digital marketing company, make sure they understand your brand.
Create Engaging Posts. Social media moves so quickly that it provides valuable opportunity to finetune your online identity and message. So do play around with different types of content to determine what works best for your business. Following are some ideas to help you get started:
People love to share their opinions, so polling your audience—and allowing them to share their experiences—on a regular basis helps to keep them engaged. For example, rather than posting "Everyone loves pampering! Visit Skin Spa for our new selection of cleansers and moisturizers," engage your followers by asking: "What is your favorite beauty ritual? Share a tip or photo with us #SkinSpa."
People are voyeurs by nature, so post images or updates of your day to keep them intrigued and give them a snapshot into how your practice is run.
People want free expertise. Share insider tips and tricks, and they will find value in your posts.
People want to recognized. Give fan "shout outs" and engage with follower's own social media posts.
People are interested in what other people are talking about. Don't be shy about piggybacking on stories that are currently trending.
Use your tentacles. Third party endorsement from celebrities, experts, micro-celebs, journalists and industry mavens can spread your message to a broad audience. You can wait around for unsolicited endorsements (i.e., a 'like' from a noteworthy trendsetter) but you are better off asking for them.
Every satisfied customer should be incentivized to share an experience online. You can also create buzz by inviting local celebrities in to experience your services, treatments and products in exchange for a public review.
Keep in mind that social media works in real time. Information can become outdates in days, hours or even minutes. If you meant to comment on a new trend or news story, but you've missed the boat, skip it. Interaction is valuable, but don't confuse it with bothering people or seeming too dependent on specific relationships. Also remember that every social media channel has an enormous audience, so you're often interacting with multiple people, even if you've only sent a message to one.
Nancy Trent is a writer and speaker, a lifelong health advocate, a globe-trotting trend watcher, and the founder and president of Trent & Company, a New York-based marketing communications firm. A former journalist for New York magazine, Nancy has written seven books on healthy lifestyles, serves on the editorial boards of several magazines and travels around the world speaking at conferences and trade shows on trends in the marketplace. She is a recognized expert in PR with more than 30 years of experience creating and managing highly successful campaigns. Contact her at 212.966.0024 or through e-mail at [email protected]. You may also visit www.trentandcompany.com .