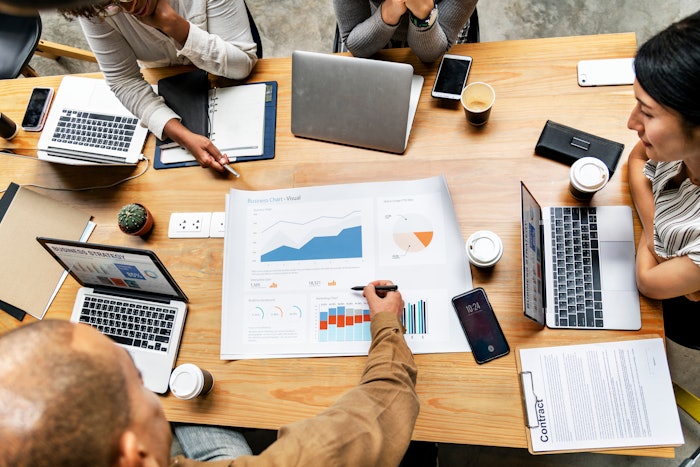 Credit: Rawpixel.com - stock.adobe.com
Elevate your business by embracing the future of aesthetic treatments and digital marketing! In the rapidly evolving landscape of medical aesthetics, staying abreast of the latest technologies and marketing strategies is not just beneficial—it's essential. To help you stay on top of your medspa business game, we have asked four top medspa owners to tell you their secrets to success.
Join us on November 14th at 12:00 PM CST for an exclusive webcast, brought to you by Aerolase, featuring Mudit Arora, M.D., Medical Director of Forever Young Complete Healthcare & Body LogicMD, Michelle Eyler, founder and Medical Director of Ageless Skin and Laser Center, Nana Mensah, proprietor and aesthetic nurse practitioner at Estar Medspa & Innovative Health Center, and La-Tasha Walker, founder of La-Mon'e Aesthetics! This webinar is designed for forward-thinking med spa owners and professionals eager to elevate their business by embracing the future of aesthetic treatments and digital marketing. In this presentation, you'll learn how these four medical spa owners leveraged new devices, combination therapies, and social media to elevate their medspa business and thrive. 
Topics Covered: 
Innovative Devices:

Unveil the latest technological advancements in the aesthetic industry.
Learn how integrating new devices can cater to a wider clientele and boost treatment results.
Real-world case studies demonstrating significant ROI from investment in new technologies.

Combination Therapies:

Discover how pairing treatments can enhance outcomes and patient satisfaction.
Understand the science behind the most effective therapy combinations.
Strategies for packaging and promoting combo therapies to maximize profitability.

Social Media Mastery:

Dive deep into the world of social media and its unparalleled power in med spa marketing.
Practical steps for curating engaging content that resonates with your target audience.
Tools and tactics for effective ad targeting, maximizing reach, and converting followers into loyal clients.
Learn how to leverage new devices, combination therapies and social media to elevate your aesthetic business and thrive. Don't miss this chance to elevate your medspa or aesthetic practice! Register for free now: Expanding Business Through Three Proven Methods