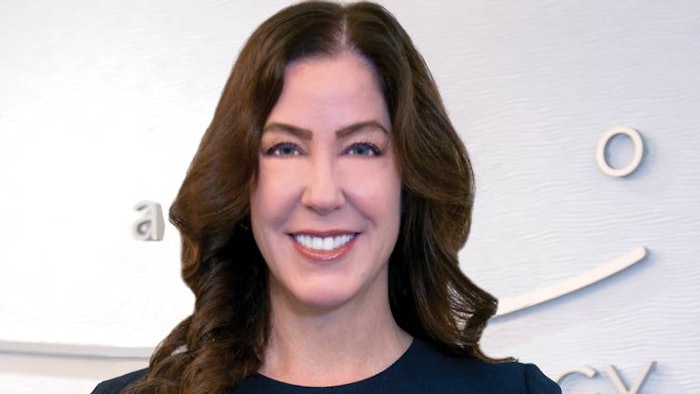 On the contrary, Dr. Jacob was fascinated by her trip to the hospital following a broken leg at the age of 8. Her fascination with health care grew when she was taken to a dermatologist for treatment of her psoriasis.
"Once I got to medical school and actually got to do surgery, I learned that I was interested in a field where you can do surgical and nonsurgical treatments," says Dr. Jacob, who obtained a B.S. in biology at Indiana University and attended the University of Illinois College of Medicine. After completing an internship in internal medicine at Northwestern's Evanston Hospital, she served as chief resident of dermatology at University of Wisconsin Hospitals and Clinics, followed by a Cosmetic and Laser Surgery Fellowship at Harvard Medical School.
After her fellowship, she worked for a few other dermatology practices before launching her own practice in 2005. Dr. Jacob was inspired to open her own practice based on what she had learned working for others. "I try to incorporate most of the things that my mentors did well in terms of how they scheduled patients, how they treated patients, the fact that they were very organized, were on time and did research and surgery in additional to clinical care."
Her goal was to create a practice that combined compassionate patient care with research and cutting edge technologies.
The Key to Compassionate Care
Her top priorities were ensuring that her patients never felt under served because she had overbooked herself. Second, she wanted to offer the best patient care by creating a practice that incorporated a full range of clinically proven treatment options. This was so important to Dr. Jacob that it was built into the mission statement for Chicago Cosmetic Surgery and Dermatology:
Chicago Cosmetic Surgery and Dermatology provides a comprehensive spectrum of dermatologic, cosmetic, and plastic surgery services. Our state of the art facility and providers combine the finest in innovation, education, and research to offer our patients the highest quality of personalized and compassionate care to help you feel great in your own skin.
"We will not treat anybody without some sort of clinical data behind the devices that we choose to use. We are constantly looking to better ourselves and better our treatments for our patients," she says.
The connection that Dr. Jacob is able to create with her patients also has a great impact when it comes to patient retention and attracting new patients. "Being from the Midwest, I get to know my patients really well. I am always asking people about themselves, and it creates a bond," she says. Not only does the practice have high retention rates, but the majority of new patients come to the practice through patient referrals and "word of mouth" marketing. In order to target their most effective marketing efforts, the practice reviews data on new patient acquisitons each month.
Continue Reading this month's Profile piece in our Digital Magazine...
Maggie Connelly is the associate editor of MedEsthetics.