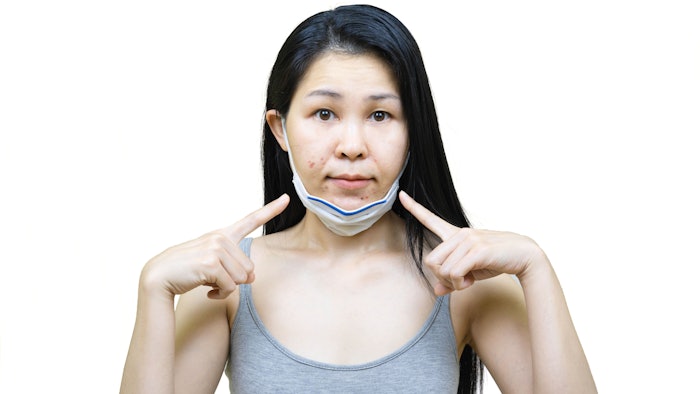 There has been an influx of consumers complaining about their appearance since the beginning of Covid-19. Most notably, people have experienced "maskne" a term that refers to acne consumers are experiencing due to wearing masks. Ellen Bauer, CEO of Wellness Jar Medical Spa, has also experienced customers complaining of spider veins, weight gain and stress lines. To combat this, Bauer has added four new treatments to her medspa menu including her Face Mask Facial, Fat Freeze & Tone, Love Your Legs and No Filter Needed. We sat down with Bauer to learn more about these treatments and what else she has been experiencing with her clients since the start of Covid-19.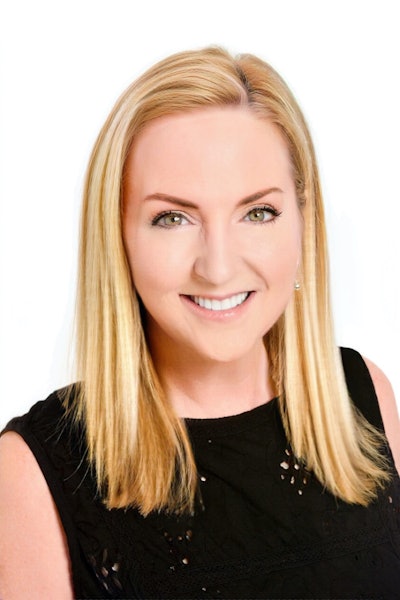 MedEsthetics (ME): Why did you craft these specific four new services? 
Ellen Bauer (EB): This pandemic has affected us all–in both our professional and personal lives. At Wellness Jar Medical Spa, we passionately believe you have to listen to your patients. So often their voices can get lost when an assumed solution is already on the table. As we opened back up, we definitely heard some common themes in our discussions with patients, so we wanted to create and adapt services as well as provide some special pricing to help give people another reason to 'treat themselves' to something that will make them feel good during these challenging times.
ME:  What changes have you seen the most in your patients since Covid-19 started?
EB: Initially, we saw a hesitation: a fear to venture out or even to make investments in non-essential things. The initial interests centered around Botox from patients who had waited longer than they normally do for their treatments along with services like our Pure Air Bubble and IVs, which are known for their immunity boosting and feel good benefits. Now, we see a bit more of a shift to stress reactions or pandemic fatigue. People are feeling the stress impact and they want to do something for themselves. Some said they stared at their own faces too long on unflattering Zoom calls and they wanted a change or simply to start taking care of their skin more. Some pointed to a heightened feeling they needed to make self-love a greater priority.
ME: What changes have you seen in the industry since the beginning of Covid-19?
EB: We are fortunate that we are a medical practice, so we were well-equipped to make minor adaptations to meet updated standards that came with Covid-19. Day spas and salons, on the other hand, had a much bigger hill to climb to try to quickly set up protocols to keep their staff and patrons safe, and that came with a steep learning curve and cost.
Another impact was the social distancing factor which, again, hits spas and salons even harder as they tend to leverage group areas like 'relaxation rooms' and saunas. That said, we too had to rethink things like checking in and out in the treatment rooms as well as how to better manage retail sales. We also saw an uptick in facials once people were starting to come back out into the world. We attributed this to feeling safe at our facility and trusting our staff. That sense of safety and trust is likely to be a high priority for practices and patients for some time to come.
ME: What tips do you have for professionals whose clients cannot currently come into the medspa or practice?
EB: You can sell your retail products remotely, offer free shipping (many vendors are helping with this) and even try to pre-sell services or gift cards. However, the most important thing to do is really encourage your patients to engage with your team and encourage your team to engage with your patients. You may already be leveraging virtual consults but ensure you are not just thinking of this as virtual selling. Even a phone call to simply say "we are just checking in on you to see how it's going" can be very powerful. If you can showcase not only your ability to be a trusted advisor but demonstrate that you genuinely care about your patients, you are cultivating long lasting relationships which will translate to business success.
ME: What should we (and other medspas) know about these four new treatments you are offering?  
EB: We strongly believe in listening to our patients and are always looking at how we can improve their experiences with us. When the pandemic hit we saw a few trends in what people were saying and translated this need to our new/adapted offers below:
Face Mask Facial. M

any patients were coming in with skin irritations and breakouts who never had these issues pre-Covid-19 What we saw was that the extended use of face masks, especially while outdoors in the heat, was causing an increase in people experiencing heat rash, rosacea and acne; it's so commonplace it is now being called "maskne." A key caveat here is that we knew this had to build in some flexibility to allow some customization to adapt to each individual's skin reaction. T

o combat all these new issues,  this facial leverages advanced skin care products along with blue or red LED light technology to tailor proven technological advancements to address targeted issues. The blue light targets bacteria while the red light targets inflammation.

Fat Freeze and Tone. L

et's face it, a lot of people put on some pandemic pounds due to quarantine or just from working more at home. Some resisted the comfort food but might have lost access to the gym, weren't ready to go back or simply needed something to kick start a new routine. T

his service is a combination of two treatments, CoolSculpting and a new technology called CoolTone that helps people strengthen, tone and firm muscles. This new technology stimulates supramaximal contractions in abs, thighs and buttocks. When paired together, these two technologies take body sculpting to a whole new level. We created a highly customizable set of package pricing to help enable more people to get back to their pre-COVID selves or simply to kick-start their feel great journey.

Love Your Legs (Again). A

 lot of people started looking at themselves more during the pandemic. We all hear about the Zoom call scrutiny, but we also started hearing people tell us they that they wore shorts nearly every day when working from home and noticed every flaw on their legs. Namely: some veins they didn't see before. So we promoted s

clerotherapy. This is not a new or altered treatment, but we created some special pricing since we saw an increased demand.

No Filter Needed. T

here are three things we heard from patients.(1) People were staring at their own faces more and not in the most flattering angles and lighting. (2) With a mask on, there is a lot more focus specifically on your eyes and forehead, and people wanted a smoother surface to let those eyes shine through. (3) They were stressed. We know that stress can be a reason you see wrinkles come into view faster and many people said they simply wanted to do something for themselves to make them feel good. 

We customized a combination of Botox and filler treatments to give clients' faces a smooth texture, natural contour and symmetry that are often associated with photo filters and expert makeup techniques.
 ME: How could other practices implement Covid-19 related treatments and market them?
EB: We strongly advise medspas to talk and listen to their patients. Pay attention not just to the treatments they tell you they want but rather really listen to what is bothering them. Look to see what emerges as common themes. The more your services reflect what your patients need the more opportunities you will create. The same goes for marketing solutions. If you can clearly communicate a problem you are solving, then you will have an easier time marketing the solution.
"We remain committed to our clients. This is their space. This is their time. And in this peaceful oasis, even during a pandemic, time doesn't stand still–it goes backward." - Ellen Bauer, co-owner Wellness Jar Medical Spa
ME: How has Wellness Jar adapted to the changes brought on by Covid-19? 
EB: We adopted some of the standard practices, like shifting to stopping all walk-ins, implementing a no guests policy, staggered appointments and checking patients in and out inside of treatment rooms as well as offering virtual consults. Above and beyond those measures, we also implemented health screenings for all staff and patients. If a patient does not have a mask, we provide one. As a medical practice, we have infection control protocols in place and have adapted as CDC and our state DOH make updates to their guidelines.
We were also fortunate that we had already gone above and beyond in this area through our anti-microbial nanotechnology called the BIOPROTECTUS system. It creates a persistent 'shield' that protects surfaces from things like bacteria and viruses for up to 90 days and the system included a sub-micron air filtration. We were one of the first medical spas to take this step, but I think this level of protection is likely to become more common for businesses to ensure patrons and staff feel safe. For us, it was also about protecting revenue. With a small staff, one person out sick, even with the common flu, can dramatically affect your revenue.
ME: What wellness techniques/practices has Wellness Jar implemented since the beginning of Covid-19?
EB: We have a wonderfully unique Pure Air Bubble which creates an atmosphere that allows you to breath 99.995% pure air, free from pollutants, allergenic agents and contaminating particulates. We also have these amazing zero gravity chairs which give you a weightless feeling and in this position the lung muscles become fully expandable, allowing blood to oxygenate the body with less energy. Breathing in this position in the Pure Air Bubble helps the airways of your lungs to dilate more fully and improves the natural cleansing action of your lungs. We like to say it is similar to the feeling you get after a brisk walk in clean mountain air. At the beginning of COVID, we offered free upgrades on some services like IVs and we created some new package pricing.
 ME: How does Wellness Jar keep their staff motivated during this time? 
EB: We talk to them. We are all feeling a level of uncertainty with everything going on in the world. Your staff needs to see and feel your leadership. We also have included our team in helping us to understand and creatively address all of these shifting dynamics. They may not always understand all of your business factors, but they are the ones hearing firsthand what is on the minds of your patients and that has huge value. Open communication is always important, but you need to double down when facing challenging times like these.
ME: What other changes has Wellness Jar undergone since the beginning of Covid-19 and how have you adapted?
EB: As we noted above in more detail, we made significant shifts to patient appointment protocol, facility cleaning procedures and advanced nanotechnology products and also began tailoring our services to fit common themes we were hearing surface from client complaints. The biggest commonality in all those changes however is our flexibility and commitment to customer care. We adapted while remaining true to our core mission: to deliver the best and most effective medical spa services in the safest and most relaxing environment possible.
Ellen Bauer is the co-founder and CEO of Wellness Jar Medical Spa. She has been featured locally on ABC, CBS, NBC, The Palm Beach Post and Florida Weekly. Nationally she's been featured in dozens of media outlets like; Yahoo! AARP, Authority Magazine, The List, The Daily Beast and many others.