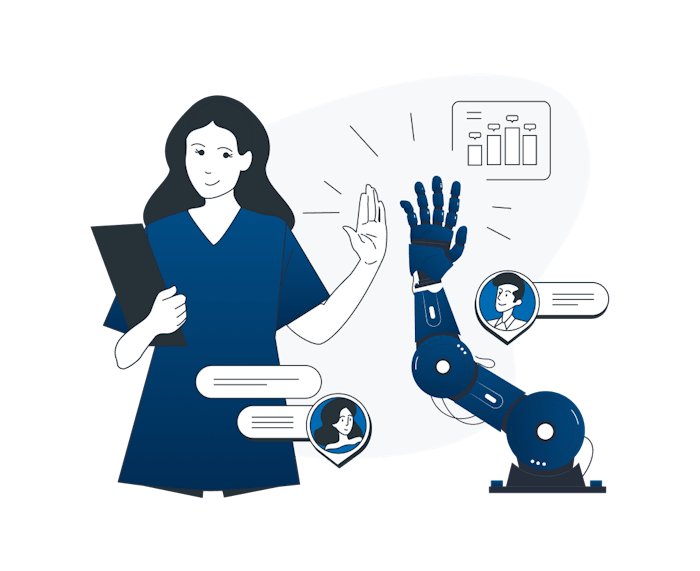 Photo Courtesy of Aesthetix CRM
Aesthetix CRM, a software solution for medical aesthetics practices, has announced the launch of an AI Chat Assistant, a tool specifically engineered to streamline communications for med spas and plastic surgeons. The AI assistant is designed to evolve how practices engage with their leads and patients, offering savings in time and cost that can be redirected toward enhancing patient care.
The AI Chat Assistant is capable of managing incoming messages from various platforms, including web chat, Facebook, Instagram and Google My Business. This capability ensures that practices maintain unified, effective patient communication across the digital spectrum.
Related: 5 AI Skin Care Technologies Pushing the Industry
The AI Chat Assistant software features a custom knowledge base that allows aesthetic practices to add tailored responses to practice-specific questions and treatments. The Aesthetix AI Chat Assistant not only answers queries but also develops patient loyalty by improving the quality of interactions and increasing satisfaction levels.
According to Aesthetix CRM's analysis, the AI Chat Assistant will save medical aesthetics practices more than 10 hours each week in managing messages and more than $500 on average per month. Aesthetix CRM's AI Chat Assistant packages start at $199 per month. 
"Our goal has always been to empower medical aesthetics practices by automating their lead management and enabling them to focus more on patient care. The launch of our AI Chat Assistant is a testament to this," said Eric Dunn, CEO of Aesthetix CRM in a recent news release. "This tool not only handles lead qualification efficiently but also improves patient communication, leading to increased patient satisfaction and loyalty."