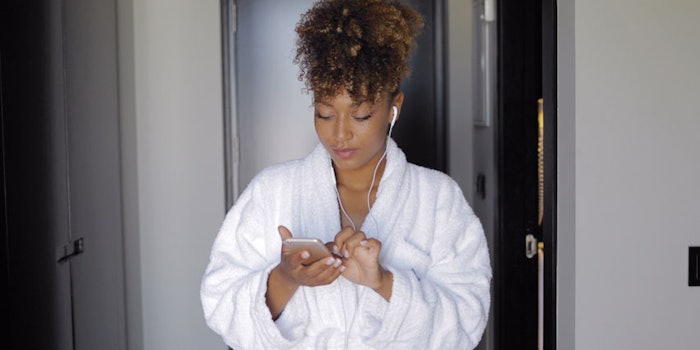 The 2018 retail landscape is unlike anything the spa industry has seen before. At Skin Inc.'s Face & Body Northern California spa expo and conference in San Jose, California, Annet King, vice president of global education at Elemis, gave attendees tips on surviving the ever-changing retail landscape during the session "Your Retail Survival Guide." 
During the session, King stressed that, above all else, having honest conversations with your clients is key to retail success. She urged those in her session to ask their clients, "I take care of you every month, are you happy with the treatments and the results?" Based on the client's response, their skin may need to be reanalyzed and new products may need to be sent home after the appointment, King said. 
The Biggest Retail Trends for 2018
When it comes to retail, customers either see it as a chore or as a task they cherish. King explained, "[Spa professionals] can reign in cherish. Clients need to know how much we care about them and how much they and their skin matter to us." She suggested carefully curating appointments so that clients may receive bespoke treatments and service every time they step foot in the door.

 

Technology has been the most powerful catalyst when it comes to change in the retail sector. King specifically focused on the aspect of mobile retailing. She emphasized the importance of making websites mobile friendly and having a social media presence.

 

Social media is more than just posting selfies on Instagram or participating in #ThrowBackThursday. In fact, King stated the social selling was one of the fastest growing ways to reach clients. She suggested that businesses could use Facebook Live or Instagram Stories to answer skin care related questions, give spa tours or review staff-favorite or top-selling products.
Experiential retail is becoming essential to get clients through the door. The internet has made it easy for clients to shop, order and pick up products without speaking to another person. In order to shift consumers away from their virtual shopping cart, the retail experience must have some sort of aspect that shoppers can only receive in person. King urged the audience to focus on touch, care and the human element.