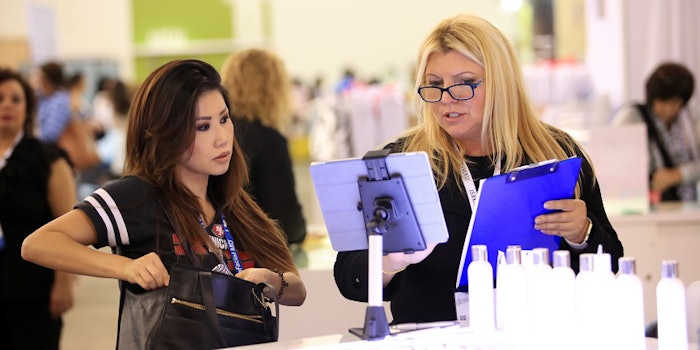 One of the highlights of Skin Inc.'s Face & Body Northern California spa expo and conference is the large number of skin care product companies and professionals that will be in attendance.
This year, Face & Body Northern California has over 100 exhibitors that will be presenting products on the show floor on August 27 – 28, 2017.
Here are just a few of the exciting exhibitors that will be at this year's show: 
Skin Script Skin Care: Booth #120—Just in time for the fall season, Skin Script will be launching its Ginger Clove Face Duo at the show.
LeMieux Cosmetics: Booth #511—LeMieux Cosmetics will be featuring its anti-aging skin care products. Make sure to take a picture at their booth!
DMK Danne Montague-King: Booth #106—DMK will be premiering three fundamental kits. Each one will focus on acne, aging or pigmentation.
Vivant Skin Care: Booth #314—Vivant Skin care will be featuring pro peels and facial demos at its booth.
Luscious International: Booth #204—Luscious International will be featuring its natural coconut-based products including massage oils, bath salts, soaps and essential oils.
LashBomb: Booth #1104—Lash Bomb will be launching its new training program LashBomb's Business in a Box. 
Vi Aesthetics: Booth #625—Vi Aesthetics will be featuring VIP Peel and VIP Derma, including a new body resurfacing set.
3D Brows (MD Makeup): Booth #805—Artist Maya will be offering her three-day microblading certification classes. 
These are just some of the exhibitors that will be in attendance this year. Register today and prepare your shopping list.