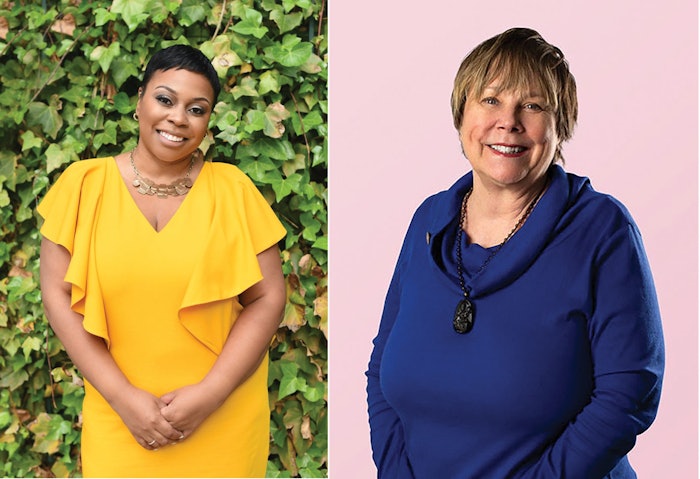 Join Mary Nielsen, executive director of Fearless Beauties and Spectrum Advanced Aesthetics Institute, and Toshiana Baker, CEO and founder of SpaWorx and the Network of Multicultural Spa and Wellness Professionals, at the Face & Body with MedEsthetics Virtual event on Tuesday, May 25 for "Inclusive MedSpa Environment."
Related: Increasing the Longevity of Botulinum Toxin Treatments
Having an inclusive practice space has always been important for the comfort of clients, but it has become increasingly more important in the last few years. Embrace a new mindset in building diversity and inclusivity in your practice's environment. Learn how to identify ways that your practice can become more inclusive and take the steps to open your doors to a new global success. Find your people!
Related: An Evidence-based Approach to Melasma Treatments
Mary Nielsen is a technician, educator, mentor and business owner. She has been at the forefront in medical esthetics since its infancy in the early 1990s. She is a certified advanced esthetician in the State of Oregon and master esthetician in Washington. She also is a licensed esthetics instructor and nurse. Neilsen is currently vice chair on the Oregon Board of Certified Advanced Estheticians. She is the author of A Compendium for Advanced Aesthetics, a Guide for the Master Esthetician and Fearless Beauties, Treating Skin of Color with Confidence and has written four chapters in the newest Milady Standard Esthetics textbook. She is also a diplomate with the American Board of Laser Surgery in Cosmetic Laser Procedures. She is the executive director of Spectrum Advanced Aesthetics, the founder of the Cascade Aesthetic Alliance as well as the creator of Fearless Beauties.
Toshiana Baker has served the spa, beauty and wellness industries globally as an esthetician and educator for more than 15 years. Applying her rich expertise, Baker founded SpaWorx in 2016, a consulting and training development agency that creates growth strategies that improve financial performance. SpaWorx has happily served a range of clients, from solo estheticians to large global beauty corporations. Baker has also created the Network of Multi-Cultural Spa and Wellness Professionals (NMSWP), which is a professional network dedicated to the promotion, uplift and edification of underrepresented spa and wellness professionals across all disciplines.
Visit Face and Body to register.