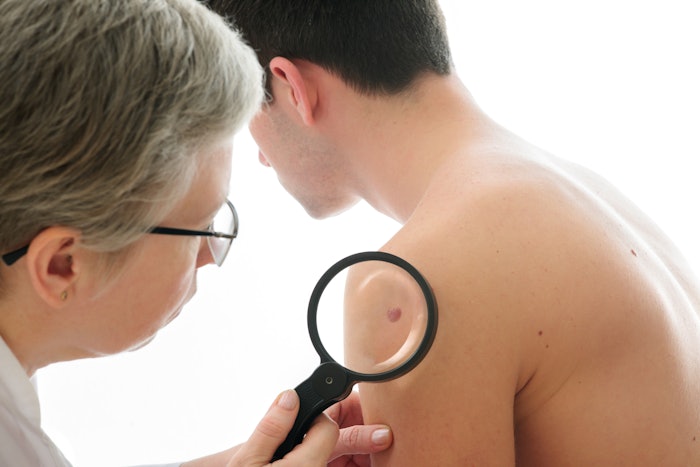 Courtesy of Dreamstime
The Canadian Dermatology Association (CDA) has announced the recipients of its 2021 CDA Awards.
The CDA Awards recognize certified dermatologists for their contributions to dermatology, and the CDA Public Education Awards acknowledge excellence in furthering understanding of dermatologic issues and encouraging healthy behavior in the medical, surgical and cosmetic care of skin, hair and nails.
The honorees included:
CDA Lifetime Achievement Award: Dr. Wayne Gulliver was honored with the Lifetime Achievement award for his commitment to dermatology. More than 30 years ago, Dr. Gulliver was the first dermatologist to practice in Newfoundland and Labrador. He was the first Canadian to receive the Albert Neisser Lecture Award for his ground-breaking research on hidradenitis suppurativa. He has also made novel contributions to areas that include melanoma, psoriasis epidemiology and therapeutics. 
CDA Award of Merit: Dr. Gordon Searles received this award for his substantial contributions to many areas of dermatology. He is recognized around the world for his experience in wound healing and complex dermatology conditions that overlap with internal medicine. Dr. Searles has been involved in dermatology education for more than 30 years. 
CDA Early Career Volunteer Awards: Dr. Boluwaji Ogunyemi received this award for his leadership and health advocacy work. He gives a voice to marginalized groups, an effort that began early on when he chose to work with the most vulnerable populations in British Columbia, including in Vancouver's Downtown East Side. He is also a physician advisor for Black Physicians of Canada and a board member with Canadian Doctors for Medicare.
Dr. Michele Ramien received this award for her deep dedication to resident development, commitment to teaching and volunteering and patient advocacy. Dr. Ramien's impressive dedication of giving back to the community reflects her energy and commitment to dermatology volunteer initiatives and her volunteer work will continue as she steps into the Vice President position on the CDA Board of Directors.
CDA Research Award in Dermatology: Dr. Laurence Mainville is a PGY 3 resident at the Université Laval, and is recognized for her outstanding work as lead author of the research article titled "Effect of Nicotinamide in Comparison with Placebo, Vehicle, Standard of Care, No Treatment or Other Treatment with Neutral or Weak Effect in Skin Cancers Chemoprophylaxis: As Systematic Review and Meta-Analysis." Dr. Mainville's important research contributes to advancing the field and striving toward optimal preventative treatment for patients with skin cancer.
CDA Resident's Writing Award: Dr. Suzel Fournier, a fourth-year resident at the Université Laval for her article "Prospective Clinical Trial Comparing Curettage and Cryosurgery to Curettage and Electrodesiccation in the Management of Minimally Invasive Basal and Squamous Cell Carcinomas" which was published in the CDA Journal of Cutaneous Medicine and Surgery. The research of comparative treatments educates dermatologists on cure rates, to enhance how they assist patients with their treatment options for these types of skin cancers.
CDA-RFS Teaching Awards: Recognizes Canadian residents or fellows and teachers who have made an outstanding contribution to peer-resident and resident teaching. CDA member Award recipients:
Resident Teaching Award: Dr. Zeinah AlHalees, McGill University
Resident Teaching Award: Dr. Reetesh Bose, University of Ottawa
Clinical Teaching Award: Dr. Jérome Coulombe, CHU Ste-Justine
Clinical Teaching Award: Dr. Kucy Pon, Sunnybrooke Hospital
CDA-RFS Excellence in Leadership Award: This award is a national award given annually up to two Canadian dermatology residents and fellows who have made outstanding contributions at local, provincial, national, or international level through leadership initiatives and contributions that have a medical or dermatologic aspect. Congratulations to the following recipients: Dr. Malika Ladha and Dr. Megan Lim
Impact Factor 100 Award: This award was awarded to Dr. Julia Carroll, a member of the dermatology community who has made outstanding contributions to the goals, efforts, and mission of the CDA-RFS. 
JCMS Lecture Award: Dr. David Zloty was awarded  this award for his work as a contributing author whose work has attracted much attention in the last year by inviting them to deliver a presentation within their area of expertise at the Canadian Dermatology Association's (CDA) annual conference. He received the JCMS Lecture award for his article Age, Psychology, and Practice Patterns.