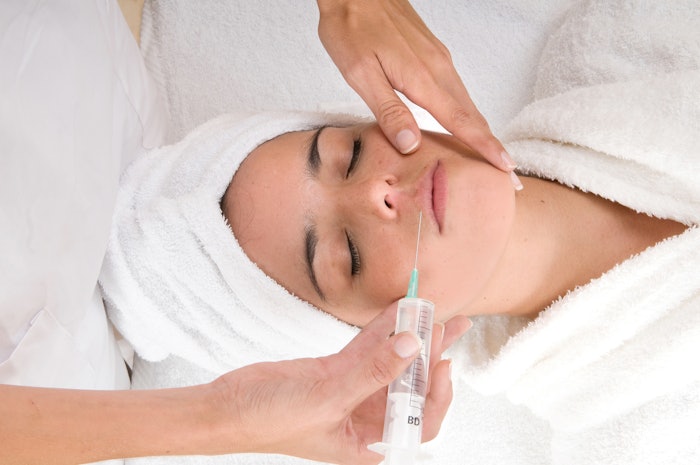 According to a report by Reportlinker.com, the global facial injectable market is expected to reach $27.7 billion by 2028.
The report analyzes the market by product, application, region and segment. From 2021 to 2028 the market is expected to expand at a CAGR of 8.8%.
Related: Medical Spa Market Estimated To Grow at CAGR of 13.3%
The growing focus on physical appearance, especially in developing countries, is one of the key factors expected to drive the market. In addition, a shift in consumer preference toward minimally invasive procedures is expected to support market growth.
According to the American Society of Plastic Surgeons (ASPS), in 2019, botulinum toxin A and soft tissue fillers were among the top five minimally invasive procedures carried out in the U.S. However, the Asian Pacific region is expected to serve as a key revenue-generating center, due to the growing focus on physical appearance around the world.