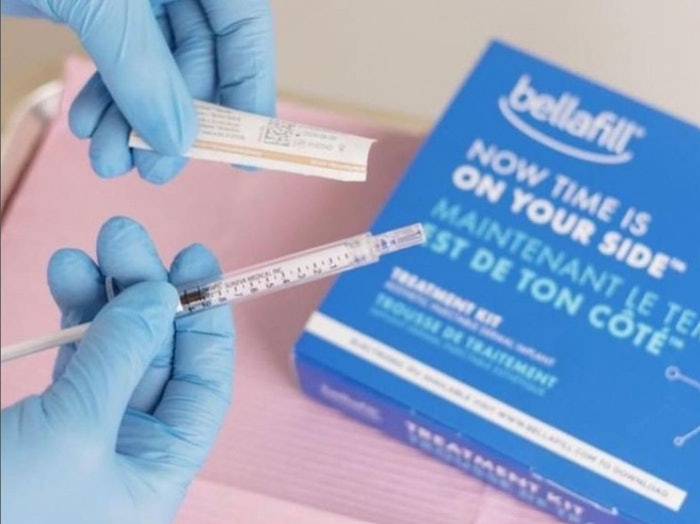 Courtesy of @bellafill
Suneva Medical announced that it reached a milestone of distributing more than 1 million syringes of  Bellafill at the close of 2021.
Bellafill (bovine collagen with polymethylmethacrylate [PMMA] microspheres) is Suneva's five-year, FDA-approved filler for the correction of nasolabial folds and moderate to severe, atrophic, distensible facial acne scars on the cheeks. 
"The distribution of Bellafill's millionth syringe is an extraordinary milestone for believers like myself at Suneva, but what's more important to us is the improvement in self-image for the countless patients who have benefited from this product," said Pat Altavilla, CEO of Suneva. "Bellafill's popularity has grown in recent years, as there are a growing number of patients who are looking for longer-term replacements to shorter-acting fillers, which typically last roughly one to two years. Bellafill can address this growing patient demand and energize the treatment-related needle and budget fatigue many aesthetic patients are likely to feel."
Bellafill stimulates the patient's own natural collagen, providing immediate correction and lasting up to five years with each treatment.