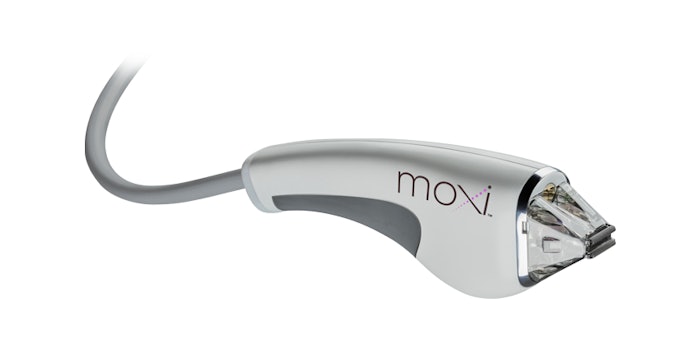 Courtesy of Sciton
Sciton's MOXI won a Good Housekeeping (GH) 2022 Beauty Award, for "Best Professional Resurfacing Treatment" in the "Star Skincare" category.
Sciton is a leading manufacturer of medical and aesthetic lasers and light source technologies. MOXI is a 1,927 nm laser used to reduce unwanted pigment, even skin tone and improve skin radiance on all skin types.
The annual GH Beauty Award winners are determined by scientists in the GH Beauty Lab, who use industry protocols and equipment to test hundreds of different products. Award categories range from skin and haircare to tools and technology.
This year, GH evaluated a record 955 innovations, formulas, tools and treatments. 
Found on Sciton's newest platform, the mJOULE, MOXI delivers nonablative laser energy to revitalize skin, no matter the season, age or skin type. Treatments take less than 20 minutes, with little to no downtime. 
"MOXI was created out of a clear and indisputable demand for better preventative and 'prejuvenation' skincare treatments," siad Lacee J. Naik, vice president of marketing and public relations, Sciton. "MOXI delivers that and more, treating pigmentation and sun damage, uneven skin tone and texture, all while helping maintain youthful, healthy skin for active people of all ages."
The GH Beauty Lab analysis found that MOXI delivers "noticeable skin changes in one short treatment with minimal to no downtime."