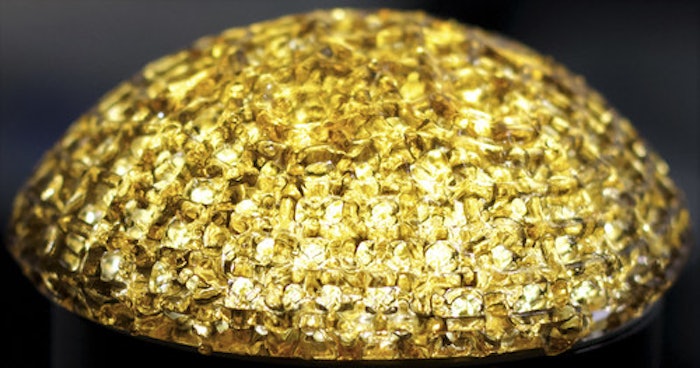 Photo by Valerie Arad
CollPlant announced the commencement of a study in large animals for its 3D bioprinted regenerative breast implant program. 
The bioprinted regenerative implants aim to overcome the challenges of existing breast procedures that utilize silicone implants and autologous fat transfer. Collplant's implant will be comprised of the company's plant-drive rhCollagen, a building block for regenerative medicine implants attributed to increased bio-functionality, homogeneity and improved safety. 
Related: CollPlant Delivers Presentations at TERMIS Annual Conference
"This study is a quantum leap in the development of 3D bioprinted regenerative breast implants," said Yehiel Tal, CollPlant's chief executive officer. "We believe that our regenerative breast implants will address safety challenges associated with silicone implants while also providing a more natural looking and feeling aesthetic result. Immediately following the conclusion of this study, we are planning to launch a second study with human-size implants that mimic commercial products. These studies will advance us to the significant stage of human clinical trials."
The implant is designed to degrade over time while promoting natural tissue regeneration and integration with host tissue. They are intended to withstand physiological loads and to provide a safer, more natural, and long-lasting alternative to current breast reconstruction and augmentation procedures.
The current study is scheduled to conclude within six months. The study will also facilitate screening of compositions and optimizations of the surgical procedure, which will be pivotal in the design of the large study with human-size implants.