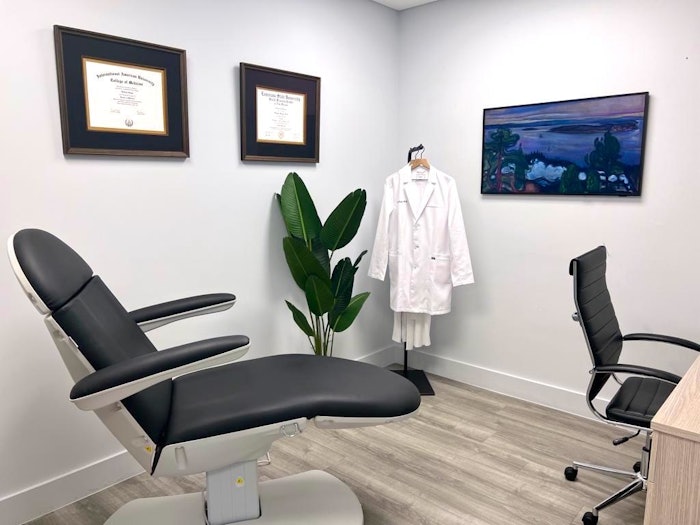 Photo courtesy of Apprize Medical
Customized Health and Beauty Solutions Combined
Apprize Medical and Apprize Beauty has officially opened its doors to patients. Apprize Medical and Apprize Beauty take a multi-faceted approach to identifying each patient's unique medical and genetic needs, while offering access to their team of doctors. 
Working in conjunction, Apprize Medical offers custom health solutions for internal wellness, while Apprize Beauty, focuses on external anti-aging and skin care treatments designed to enhance patients' natural features.
Apprize Medical
Apprize Medical was founded by Matthew Cooper, M.D., and uses unique diagnostic testing to determine underlying health risks in order to treat biological ailments at its source. Offering two annual primary care club programs, Apprize Medical takes an active role in improving patients' health using tailored and high tech treatment including peptides, ozone therapy, enzyme therapy and customized IV infusions.
The company also offers various customized programs that target specific needs including cardiac health, weight loss, digestive health, sexual health and more. 
Related: Julie Russak, M.D., FAAD., Launches Anti-Aging Wellness Program
"Our patients refuse to wait until they fall ill to chronic degenerative disease. They prefer to be proactive and take charge of their health. We are filling a void in the marketplace by having a team of doctors that have the ability to offer unique health solutions that can slow down the normal aging process," says Dr. Cooper. 
Apprize Beauty
Apprize Beauty treats patients focuses on facial profile balancing and anti-aging. Offering highly-effective treatments such as chemical peels and platelet-rich plasma injections (PRP), the company solves common skin care concerns attributed to aging and pollution. 
The location is led by nurse practitioner, Briege Maria Azadi, and is determined to improve patients' aesthetics as naturally as possible. Apprize Beauty uses innovative techniques including the new hyaluronic acid injection (RHA), which mimics the same hyaluronic acid chains created naturally in the human body, reducing the chances of filler rejection. 
With Apprize Beauty locations now open across South Florida, the recently opened location can be found at the Acqualina Spa in Sunny Isles Beach. The spa collaborated with Apprize Beauty to offer high-end beauty treatments to complement their extensive treatment menu. Apprize Medical and Apprize Beauty locations include Miami Beach, Acqualina Resort in Sunny Isles and Boca Raton.