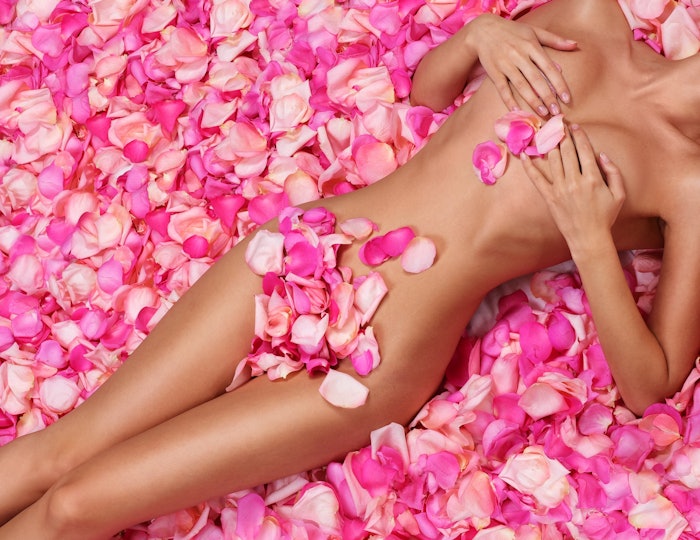 From vaginal tightening procedures to penile fillers, the sexual wellness trend in medical aesthetics is starting to take off in a major way. Both male and female clients are investing in their sexual wellness journey and seeking procedures to improve their intimacy.
Women's Sexual Wellness
If you caught our recent column on labiaplasty, you may have noticed that this once taboo procedure has gained significant popularity over the last five years, with women from all over the world interested in this cosmetic procedure. The trend has been attributed to the aesthetic, functional and sexual reasons that motivate women to seek this surgery. Women are now becoming more comfortable with changing what concerns them about their bodies. Among cosmetic operations, labiaplasty has the greatest increase in the annual rate of procedures performed, according to the American Society for Aesthetic Plastic Surgery. 
Other popular procedures emerging also involve rejuvenating the vagina for aesthetic purposes as well as enhanced sexual enjoyment. The O Shot is a procedure that involves PRP injections in the body of the clitoris and intravaginally. The treatment can improve sexual dysfunction, urinary incontinence, vaginal dryness, lichen sclerosis, lichen planus, post-partum fecal incontinence, decreased ability to orgasm and chronic pain. Vaginal tightening, also called vaginal rejuvenation, can help fight off some of the vaginal issues that come from hormone changes. There are several treatments for vaginal tightening, including laser, radiofrequency and vaginoplasty. 
Men's Sexual Wellness
As for the men out there, they are also demonstrating an increased interest in and comfort with cosmetic treatments for sexual wellness. According to a report by Future Market Insights (FMI), the men's intimate care market is projected to rise at a CAGR of ~7.8% between 2022 and 2030. The younger generation accounts for a significant share of discretionary purchases in this space across the globe. In addition, over the past few years, the perception regarding masculinity among people has changed. One popular emerging treatment is penile enhancement with dermal fillers. Penile enhancement involves injecting hyaluronic acid dermal fillers into the penile shaft and glans to increase the penis' width and add a small amount of length to the penis in some cases. The Priapus Shot (P-Shot) is another men's sexual wellness treatments growing in popularity. Natural growth factors help to repair healthy tissues at the cellular level, treating symptoms of erectile dysfunction, while achieving enhanced performance, appearance and more.
In our recent survey which asked, Do you want to learn about cosmetic treatments for sexual wellness? 88% of readers said yes and 12% said no. 
With sexual wellness treatments increasing in innovation and popularity for both men and women, staying on top of these intimate offerings is important if you want to get in at the ground floor of this rapidly evolving market and attract more female as well as male patients to your practice. Here are seven informative MedEsthetics articles to help you do just that. 
Check back every Tuesday for a new one-click survey.
We'll reveal the answers in next week's MedEsthetics newsletter.