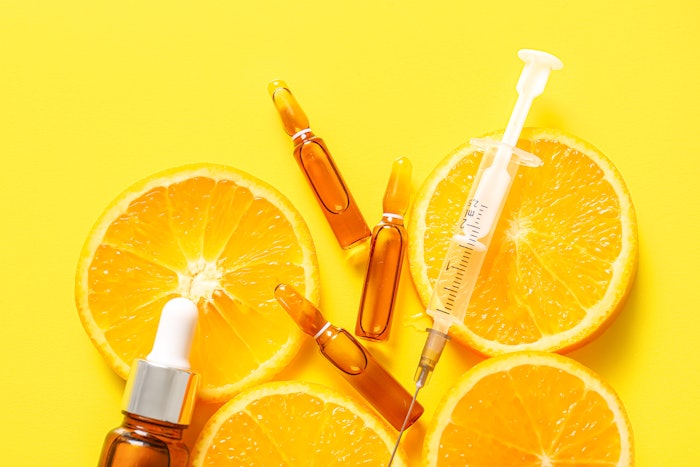 Understanding how different ingredients work to help the skin and their various benefits and downsides depending on the skin type is vital for practitioners to know, but is also valuable education you can provide patients so they understand how a treatment or skin care regimen will work to help enhance their appearance. Curiosity from patients about ingredients used in their treatments helps engage them and get them genuinely interested in continued treatments and how they will help them reach their aesthetic goals.  
Exosomes, Botanicals & Probiotics
Some of the most powerful healing compounds can be found hiding amidst the colorful flowers and lush greenery of an idyllic garden. I recently interviewed Carl Thornfeldt, M.D., who brought the medicinal value of botanicals used in skin care to light before the rest of the medical community even considered their value in treating skin conditions without irritating patients' already sensitive skin. There's really no beating Mother Nature when it comes to engineering powerful medicinal and therapeutic compounds hidden within tiny, easily overlooked packages. In our July/August profile on Jordan Plews, Ph.D., he discussed leveraging nature to reverse engineer the natural biological process and develop powerful regenerative treatments utilizing tiny, but powerful exosomes. If you happened to catch our ingredient spotlight on snail mucin in our May/June issue, then you have some idea of the incredible skin care benefits provided by the leftover slime these garden pests secrete. Mushrooms are another frequently overlooked member of garden dwellers currently making waves in skin care ingredients. 
In our September issue, I decided to spotlight probiotics used in skin care. Recognition of the skin microbiome's importance in skin health and barrier function has led to the innovation of new products to support and restore the microbiome. One major trend emerging in skin care is the use of probiotics and fermented ingredients that are vital to maintaining a balanced microbiome. When combined properly, probiotics increase the number of beneficial bacteria to restore equilibrium of the skin's microbiome ecosystem and natural defenses, prebiotics fuel probiotic growth and help them thrive and postbiotics, by-products of the fermentation process caused by the interaction between probiotics and the skin's microbiome, work synergistically to restore and support skin health, youthfulness and radiance.
In our recent survey which asked, Are you sometimes asked about the ingredients used in the treatments you offer? 91% of readers said yes and 9% said no. 
Popular Skin Care Ingredients
Considering the many variations of ingredients used in various treatments and skin care products, as well as the benefit of educating patients about those ingredients and igniting their interest in aesthetic treatments as part of their journey to maintain their skin's health in addition to their body's, being able to educate patients about the ingredients used in the treatments you offer enhances your reputation as a practitioner and your ability to provide clients with the best care possible. Here are seven popular ingredient categories with informative MedEsthetics articles to help you do just that. 
Exosomes: 

Platelet-Rich Plasma:

Hyaluronic Acid:

Peptides:

Acids:

Bioactives/Growth Factors/Ferments:

More Ingredient Trends:
Check back every Tuesday for a new one-click survey.
We'll reveal the answers in next week's MedEsthetics newsletter.