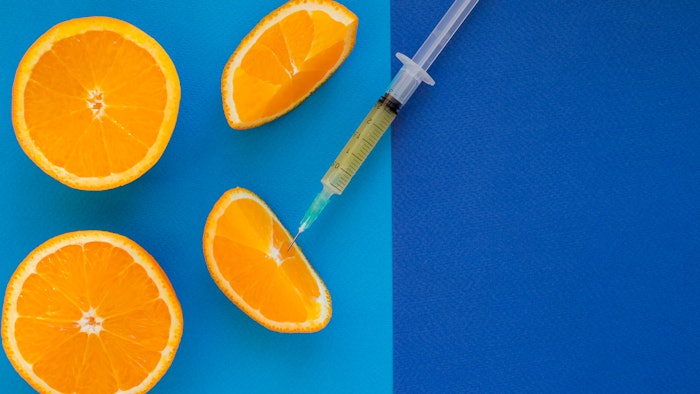 A split-face trial comparing intradermal microinjection of tranexamic acid (TA) and ascorbic acid versus TA and placebo in the treatment of melasma found that the addition of ascorbic acid did enhance efficacy but also led to a more uncomfortable treatment.
Related: Tranexamic Acid vs. Vitamin C with Microneedling for Melasma
For their study, published in the March 2022 issue of Health Science Reports, Nader Pazyar, et al, enrolled 24 patients with symmetrical melasma. Each patient received 50 mg/ml TA and 50 mg/ml ascorbic acid injections on one side of the face (side A) and 50 mg/ml TA and placebo on the other side (B) every two weeks for 12 weeks. The researchers assessed Melasma Area and Severity Index (MASI) score, Physician Global Assessment and pain at baseline and at 4, 8, 12 and 24 weeks.
Related: Microneedling vs. CO2 Laser Delivery of Tranexamic Acid for Melasma
Both groups experienced a significant decrease in MASI scores compared with the baseline. At weeks 8 and 12 the MASI score was significantly lower in the ascorbic acid-treatment side than the placebo side. However, burning pain was significantly more prominent in the side treated with TA and ascorbic acid.