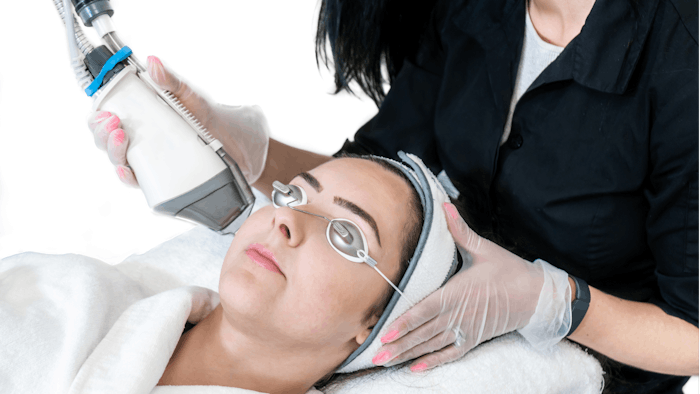 An international panel of 24 dermatologists and plastic surgeons have published 2021 international consensus recommendations for the use of energy-based devices (EBD) for the treatment of acne scars (Lasers in Surgery and Medicine, October 31, 2021).
Related: Fractional RF Significantly Improves Acne Scarring
Panel members, who hailed from 12 different countries, completed two rounds of emailed questionnaires between March 2020 and February 2021. All panel members approved the final manuscript.
The guidelines cover:
The role of EBD in mitigating and treating acne scars in a patient with active acne
The use of various EBDs for the treatment of different acne scar types with special focus on commonly used laser platform
Real-life clinical cases with the panel recommendation treatment plans to achieve the best aesthetic outcome
Panel members were unanimous in their view that EBDs have a role in the management of acne scars, with ablative fractional laser (AFLs), nonablative fractional lasers (NAFLs), vascular lasers and fractional radiofrequency (FRF) devices preferentially selected by most of the panel experts.
Related: Nanofractional RF for Rhytids and Acne Scars
The most important factors in selecting the best device are type of acne scar (e.g., boxcar, ice pick, rolling) and site (i.e., face, off-face).
EBDs were considered a first-line treatment of acne scars for the following scar types: macular discoloration (95%); mild atrophic scarring (i.e., rolling scars,73%); and moderate atrophic scarring (i.e., superficialboxcar scars, 78%). For atrophic acne scars, panelists said that superficial boxcar scars (91%) are most likely to respond to EBD treatment, with AFL as the most commonly used device for boxcar scars (62%).
Patients with Acne Scars and Active Acne
Almost three quarters (74%) of panel members indicated that patients with active acne and acne scars should be treated with EBD and topical or systemic medications in parallel.
Related: Effective Energy-based Acne Treatments
The most prominent considerations for the use of EBD in the treatment of active acne were included:
Poor candidates for oral medication (e.g., pregnancy, mental health issues, etc.)
Presence of existing scars  
Elevated risk of scarring in the context of  active inflammatory lesions
Vascular lasers were the preferred EBD for patients with scarring and active inflammatory acne (80% of panel members). Individual device and setting recommendations included the use of a 595 nm pulsed dye laser (PDL) with a spot size between seven and 10 mm, three to 10 millisecond pulse width and 6.5–10 J/cm2.
One half (50%) of panelists use a 1,064 nm Nd:YAG laser, particularly for patients with darker skin types or hypertrophic scars. Other devices used by panel members for management of inflammatory acne management were AFL and NAFL (25% of panelists) and FRF (20%).
Related: Fractional QS 1,064nm Nd:YAG for Acne Scars
The majority of panelists (82%) indicated that EBDs may be safely used concurrently with isotretinoin in the appropriate setting with vascular lasers again cited as the preferred device. Though, most of these panelists reported the need to adjust vascular laser settings, including decreasing the pulse energy and number of passes, when treated patients on isotretinoin.