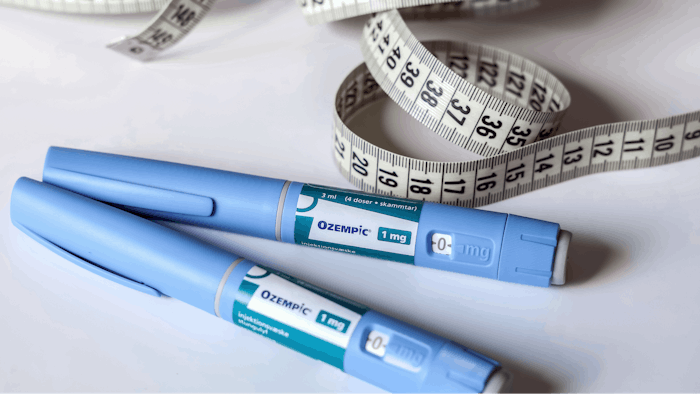 As diabetes medications like Ozempic and Wegovy take over the weight loss world, more drugs are being introduced that attempt to surpass the weight loss performance seen in the current options. Nearly two dozen glucagon-like peptide-1 agonist (GLP-1a) drugs are now in development for obesity and related conditions, according to research from financial firm TD Cowen.
Related: siRNA Fat Reduction Treatment Shows Superior Efficacy in Ongoing Trial
Despite the growing popularity, concerns about sustainability, severe side effects, substantial costs and long-term efficacy are still in consideration. An analysis by pharmacy benefit manager Prime Therapeutics, LLC and Magellan Rx Management indicated that 68% of new users of GLP-1a drugs for weight loss were no longer taking the drug after one year, and there is a substantial increase in health care cost in the first year.
The Development of Semaglutide Alternatives
GLP-1a drugs (such as Ozempic) are a common treatment for Type-2 diabetes, and some have also been approved for weight loss, while others are commonly used off-label for weight loss. Many GLP-1a responders use semaglutide, including Ozempic, Wegovy and Rybelsus, which works by helping the pancreas to release the right amount of insulin when blood sugar levels are high.
Another GLP-1a called ecnoglutide, developed by Scwind Biosciences, showed stronger improvements in glycemic control and body weight reduction compared to semagutide in rodent models. Ecnoglutide is a novel, fatty acid-conjugated long-acting GLP-1 analog consisting of only natural amino acids, which simplifies the manufacturing process compared to some other GLP-1 analogs.
The company published phase 1 clinical trial results of ecnoglutide (XW003) in Molecular Metabolism and found the compound to be generally safe and well tolerated with pharmacokinetic properties supporting once-weekly subcutaneous injections.
Versanis Bio studied the safety and efficacy of bimagrumab as a monotherapy and in combination with semaglutide over 48 weeks of treatment. In preclinical experiments, co-administration of bimagrumab with incretins had an additive effect on total fat loss while preserving muscle mass.
New Ozempic Alternatives Flood Market
Although most diabetes medications are delivered via pen injector, CNN reports that oral GLP-1a drugs that can be taken with food are in development, including one from Pfizer. The company has published clinical data in JAMA Network Open on the use of a twice-daily pill called danuglipron, and expects to finalize plans for the danuglipron late-stage program by the end of 2023. Structure Technologies is also currently working on oral GLP-1a drugs.
"We're in the first inning," Raymond Stevens, chief executive of biotech company Structure Therapeutics, told CNN. "We're still learning so much about exactly how to titrate the medicines, how much weight loss should certain individuals have. So, it's the early days."
Utilization of these drugs has largely been driven by social media influencers on Tik Tok and Instagram, resulting in a strong increase in demand for GLP-1a drugs. Novo Nordisk, the manufacturers of Ozempic and Wegovy, has disclosed that supply issues and the rise of counterfeit products claiming to be Ozempic have increased significantly over the last year.
More: Novo Nordisk Warns of Wegovy Supply Limitations & the Rise of Counterfeit Ozempic
Eli Lilly and Company has developed multiple drugs to treat diabetes and obesity, including tirzepatide (Mounjaro) and retatrutide. At least one of Eli Lilly's medications aims at glucagon in addition to GLP-1.
Clinical trials published in the New England Journal of Medicine found tirzepatide led to 21% weight loss at the highest dose over a 72-week clinical trial. Phase 2 data from retatrutide showed that the drug met the primary endpoint for the efficacy estimated in participants living with obesity or overweight without diabetes, showing a mean weight reduction up to 24.2% at the end of a 48-week clinical trial.
Gastrointestinal side effects are the most reported adverse events to incretin-based therapies, although it is generally mild-to-moderate in severity and usually occurred during the dose escalation period.
The Concerns with Cost and Long-Term Efficacy
With the significant spike in demand for GLP-1a drugs, concerns are rising about the sustainability of the drug for weight loss. Prime and Magellan Rx's analysis of real-world integrated pharmacy and medical claims found that 68% of new GLP-1a users stop using the drug after one year.
Prime and Magellan Rx's data also showed a substantial increase in health care cost in the first year among those who also started taking GLP-1a drugs, at $7,727 more per person. Among GLP-1a adherent individuals, the increase in costs was even higher, at $13,218 higher total cost of care per person.
Related: Ozempic May Cause Hair Loss, But It's Rare
Joseph Leach, M.D., senior vice president and chief medical officer at Prime, believes their analysis showed that more results are needed to fully determine the impacts of GLP-1a drugs.
"While the industry is poised to see broader approval of GLP-1a drugs for weight loss by the Food and Drug Administration in the near term, our analysis shows that a large, upfront financial investment is required when treating weight loss with these drugs," Leach said. "We will need results of ongoing, multi-year studies to see if this treatment has downstream impacts on other health conditions, including cardiovascular events and diabetes development prevention, which are key benefits to weight loss management. Long-term impact on total cost of care also remains to be seen."
The annual wholesale acquisition price for GLP-1a weight loss treatments ranges from $11,500 to $14,000. The Institute for Clinical Economic Review (ICER) performed a cost-effectiveness analysis that concluded that GLP-1a weight loss therapies are over-priced two-fold to the expected value in weight loss associated reduction in cardiovascular events and diabetes development avoidance over a lifetime.
Prime's analysis indicates that GLP-1a weight loss drugs should have a pharmaceutical manufacturer, patient-centered value-based arrangement with health plans or pharmacy benefit managers to ensure fair GLP-1a pricing.
"GLP-1a drugs and their use for weight loss have taken the health care industry by storm, but several issues must be resolved, including how to ensure that those who may benefit most have access while maintaining overall pharmacy benefit affordability," said David Lassen, PharmD, chief clinical officer at Prime. "While we hope to see additional data to refine our guidance, health plans should consider programs to help adherence to avoid medication waste and comprehensive therapy plans–which include diet and exercise–to help people on their weight loss journey."
Note: The original publication of this article indicated that Pfizer was working on two GLP-1a drugs. However, the company recently announced it is discontinuing the clinical development of lotiglipron. The article has been corrected to reflect this information.