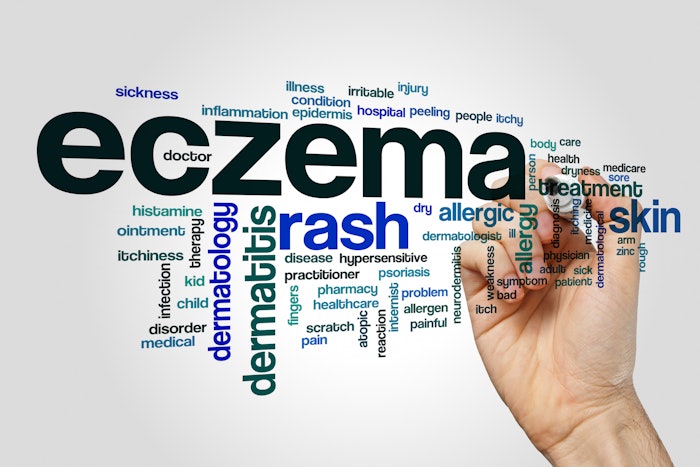 Pfizer announced that the United States Food and Drug Administration (FDA) approved its supplemental New Drug Application (sNDA) for CIBINQQ (abrocitinib), expanding its indication to include adolescents (12 to <18 years) with refractory, moderate-to-severe atopic dermatitis (AD). CIBINQO was previously approved only for the treatment of adults 18 years and older. 
The CIBINQO prescribing information was updated to include data from JADE TEEN, a Phase 3, randomized, placebo-controlled clinical trial. JADE TEEN, which supported the expanded indication, evaluated both the 100 mg and 200 mg doses of CIBINQO versus placebo in adolescents 12 to <18 years of age with moderate-to-severe AD, while also on background therapy with topical medications. 
The trial evaluated measures of improvements in skin clearance, itch, disease extent, and severity, including the Investigator Global Assessment (IGA), Peak Pruritus Numerical Rating Scale (PP-NRS), and Eczema Area and Severity Index (EASI). 
Related: Alphyn Biologics' AB-101 Atopic Dermatitis Treatment Shows Promise in Ongoing Phase 2a Trial
"This is a meaningful advancement for the many adolescents across the U.S. who are affected by the persistent itching and discomfort that accompanies uncontrolled moderate-to-severe atopic dermatitis," said Lawrence Eichenfield, MD, Chief of Pediatric and Adolescent Dermatology at Rady Children's Hospital in San Diego. "The extended indication of CIBINQO offers potential relief for young atopic dermatitis patients in need and their families."
Data from the clinical trial program included in the prescribing information now stems from five randomized, placebo-controlled clinical trials and a long-term extension study with more than 1,600 patients treated with CIBINQO. Across the trials to date, CIBINQO demonstrated a consistent safety profile and increased improvements in skin clearance, extent of disease, and severity, as well as rapid itch improvement after two weeks, for some people living with AD versus placebo, including adolescents.
Across trials, the most common adverse events reported in less than one percent of patients treated with CIBINQO for up to 16 weeks included nasopharyngitis (12.4% with CIBINQO 100 mg, 8.7% with CIBINQO 200 mg, and 7.9% with placebo), nausea (6%, 14.5%, and 2.1%, respectively), and headache (6%, 7.8%, and 3.5%, respectively).