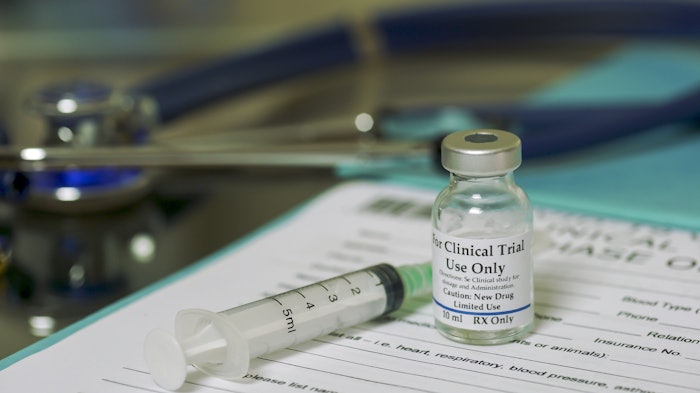 Alphyn Biologics shared positive results from the first cohort of its Phase 2a clinical trial of AB-101a, a topical therapeutic for mild-to-moderate atopic dermatitis (AD). The trial met all of its primary endpoints, highlighting AB-101a's potential to be an effective and safe treatment for AD. 
The randomized, vehicle-controlled, double-blind trial evaluated the treatment protocol of AB-101a across multiple sites using standard scales for assessing AD. The trial, conducted in Australia, enrolled 41 AD patients and treatment was evaluated after four weeks. 
"As a physician who treated 15% of the patients in the clinical trial, I am encouraged by the results with AB-101a," said Stephen Shumack, OAM, FACD, clinical associate professor dermatology for the University of Sydney, and principal investigator at St George Dermatology & Skin Cancer Centre. "I look forward to future trials and gaining a better understanding of AB-101a's potential benefits for patients."
Related: Amytrx Therapeutics Raises $18M for Therapeutic Interventions of Atopic Dermatitis
Second Cohort of Phase 2a Clinical Trial
Alphyn plans to present the full results of this trial at a scientific conference and submit a paper for publication in a peer-reviewed journal. The enrollment is ongoing in the second cohort of the Phase 2a clinical trial. The second cohort will investigate the ability of AB-101a to treat the infected component of AD in patients who are suffering from bacterial infections including Staphylococcus aureus, or "Staph," and MRSA, the antibiotic-resistant Staph.
The company anticipates AB-101a will be effective in treating non-infected AD and infected AD. AB-101a is expected to provide AD patients and physicians a comprehensive, safe and convenient treatment option. 
AB-101a was created using Alphyn's proprietary AB-101 platform, which has multiple bioative compounds and, therefore, multiple mechanisms of action to address the problems of any target disease. The company was able to begin the AB-101a clinical trial program in Phase 2 due to the strong safety profile of its AB-101 platform.