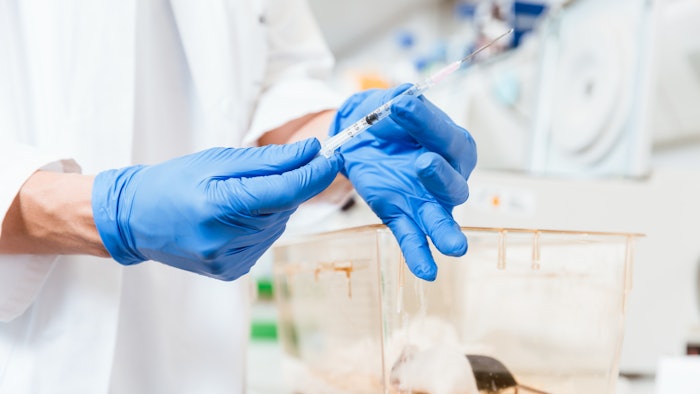 Adipose-derived stem cell (ASC) injections increased dermal thickness and promoted angiogenesis in nude mice in a study published in the Aesthetic Surgery Journal (July 2021).
To determine whether ASC injections could promote skin rejuvenation, researchers at Peking Union Medical College Hospital in Beijing, China, performed a randomized mouse study.
Related: Laser-assisted Delivery of ADSCs Spurs Hair Growth
Twelve nude mice were randomly divided into a UVB-induced photoaging group and a natural aging group. After the mouse model had been established, ASCs and phosphate-buffered saline (PBS) were then each injected into different sides of the dorsal skin of the mice. Blood perfusion and local tissue water (LTW) content were measured.
After seven weeks, the mice were killed, and skin samples were collected to measure the thickness of the dermis, the density of the capillaries and the expression of angiogenic growth factors.
Related: Adipose-derived Exosomes Improve Healing
In both groups, researchers found increased thickness of the dermis as well as an increase in the number of capillaries and the expression of some angiogenic growth factors (vascular endothelial growth factor, insulin-like growth factor 1, and epidermal growth factor) in the treated sides.
In addition, blood perfusion was significantly higher on the side injected with ASCs than on the side injected with PBS. LTW content was increased in the PBS-injected side, but the ASC-injected side showed no significant changes over time.