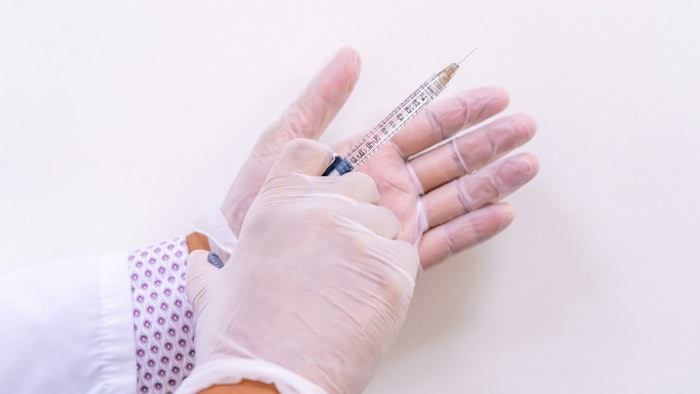 An animal study published in the Journal of Clinical, Cosmetic and Investigational Dermatology (July 2, 2021) found differences in both local inflammatory response and tissue integration across hyaluronic acid (HA) dermal filler products.
Related: Late Onset Edema Following HA Filler Injection
Researchers in South Korea examined the local inflammatory response and distribution pattern of 14 HA dermal fillers (six Neuramis [NEU], one Belotero [BEL], three Juvéderm [JUV], and four Restylane [RES]) by injecting each product intradermally and subcutaneously at the backs of two male miniature pigs.
They conducted histopathological evaluation and visual examination of the tissue sections one and four weeks after injection.
Related: Hyaluronic Acid Fillers May Cause Bone Resorption
They found that mean inflammatory cell infiltration scores tended to be lower in response to fillers from the NEU and BEL series than those from the JUV and RES series after intradermal and subcutaneous injection.
In addition, the inflammatory response to fillers with higher physicochemical properties specifically designed for injection into deeper layers of the skin tended to be slightly higher than those designated for injection into more superficial layers.
Related: Ultrasound Patterns Identify Previous Filler Treatment
Fillers from the NEU and BEL series exhibited better tissue integration than those from the JUV and RES series, although there was no significant difference in tissue integration according to clinical indication and injection depth.
The authors concluded that, "Our findings not only suggest that the local inflammatory response and tissue integration differ across HA dermal filler products, but also that these parameters could vary according to the recommended clinical indication and injection depth of the products."