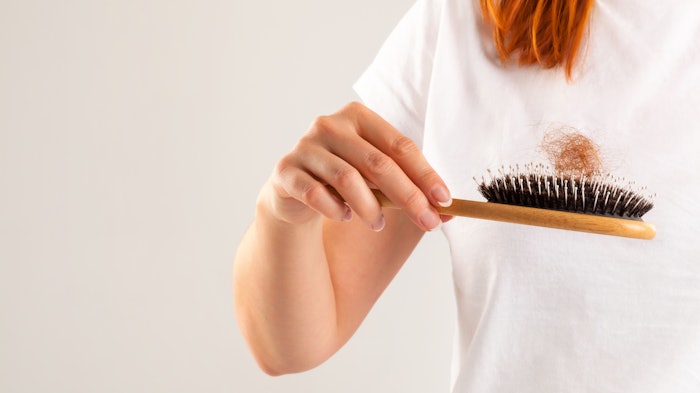 Conflicting data regarding the utility of platelet-rich plasma (PRP) for androgenetic alopecia (AGA) may be the result of diffusion that occurs in split-scalp versus whole-head studies. This was the hypothesis of Aditya Kumar Gupta, MD, PhD, and Mary A. Bamimore, PhD, who performed a literature review for available data on whether the placebo effect significantly varies between split scalp and whole head trials on PRP monotherapy for AGA. They published their findings in April issue of the Journal of Cosmetic Dermatology (April 2022). 
Related: PRP Injections Spur Hair Regrowth in Female Androgenetic Alopecia Patients 
They found that total hair density after six months was significantly higher in the placebo arm of split scalp trials compared to whole head studies by 37 hairs/cm2. The pooled change in total hair density between the PRP side and placebo side in split scalp studies was only -3 hairs/cm2 compared to a difference of -30 hairs/cm2 for whole head studies. In addition, patients in the placebo group for whole head trials lost significantly more hair than in the placebo side of the split scalp trials. 
Related: [Review] Vitamin D's Role in Hair Loss
The authors conluded that these findings could partly reconcile the incongruent conclusions across the PRP literature for AGA.